WFS as a Data Source
To add Web Feature Service into the Datasource Manager:
Select Datasource Manager from the Tools tab.
Click Add WFS in the Source Browser.
Write a WFS name and URL of the dataset.
Select Get Info.
Select a layer.
Click Save button.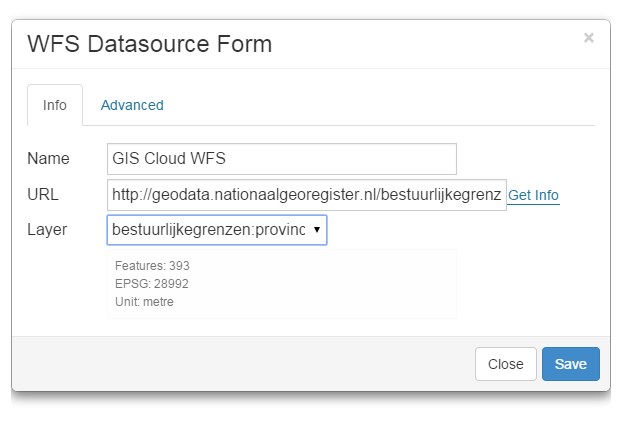 WFS is added to a project as shown below:
Select Add Layer from the Layer tab or Map tab.
Select Web Feature Service in the Source Browser.
Select WFS layer.
Click Select button.