Database as a Data Source
Database is the required data source for editing geometry and performing any data editing, calculations, or analysis.
You can import a layer through the Database Manager in the Tools tab.
Layer from database is added to a project as shown below:
Select Add Layer from the Layer tab or Map tab.
Select Database from the dropdown menu.
Select a table.
Click Select button.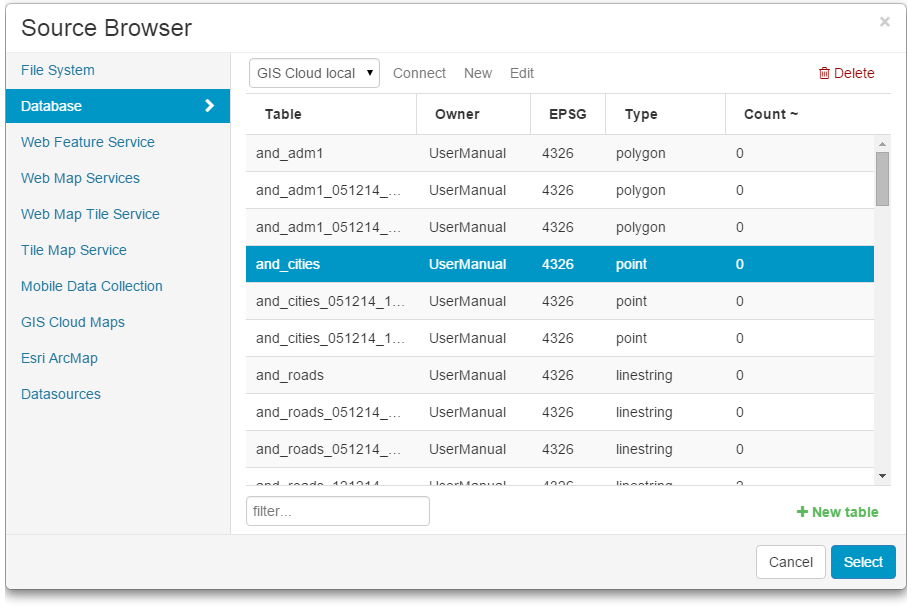 See also: