File System as a Data Source
File System is a storage for data uploaded to the cloud. Data can be added into the map directly from here, but only to use it for visualization.
Note: to edit or analyze data, layer must be imported into the database first. Only data added to a map from database can be used for this purposes.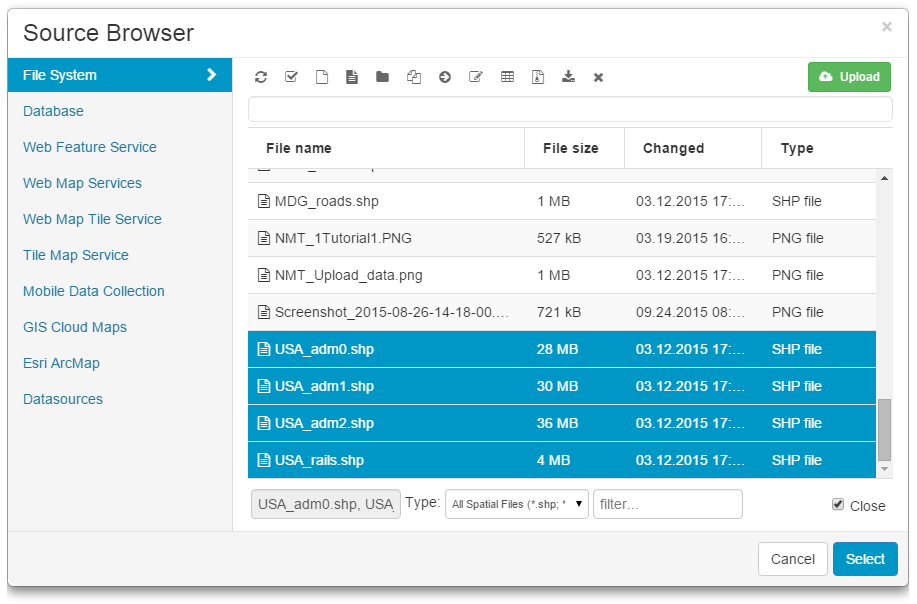 A layer from File System is added to a project as shown below:
Select Add Layer from the Layer or Map tab.
Select File System from the dropdown menu.
Select a layer you want to add into the map.
Add it by clicking on the Select option.
See also: