Edit Attribute Data
Note that layers must be added from the Database to allow attribute editing!
Whether you have a point, line or a polygon layer, there are several ways to edit attribute data in the GIS Cloud:
Data Grid
Toogle Data Grid from the bottom of the page.
Select feature which you wish to edit in the Data Grid.

Select Edit.

After editing click Save.
Info Panel
Select a feature from the map.
From the Info Panel select Edit attributes.
Select Save after editing.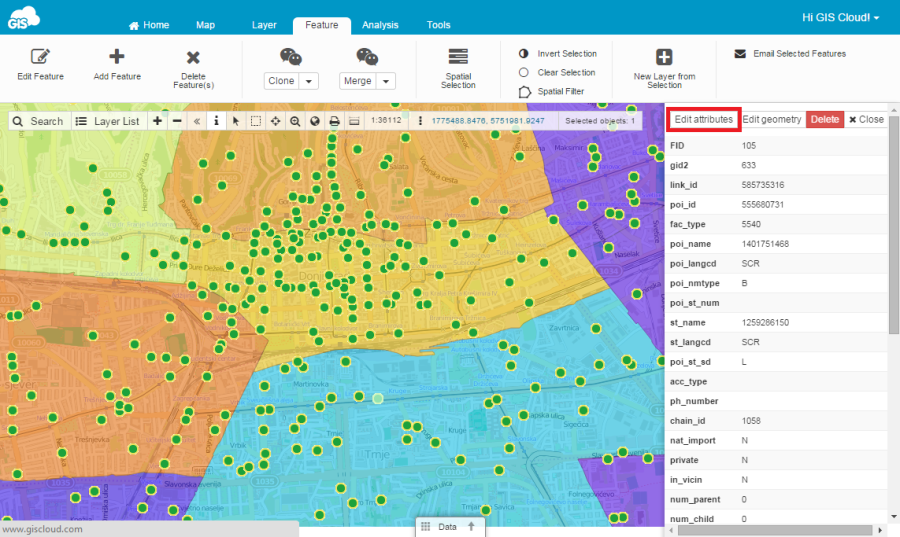 Info window
Note: you can activate Info window to display attributes under the Layer Properties, Attributes tab.
Select a feature from the map.
Select Edit button from the Info window.
Click Save after editing.