Dashboard
On the Dashboard you can choose between creating, uploading, authoring, publishing & sharing your spatial data and collecting, inspecting and managing field data.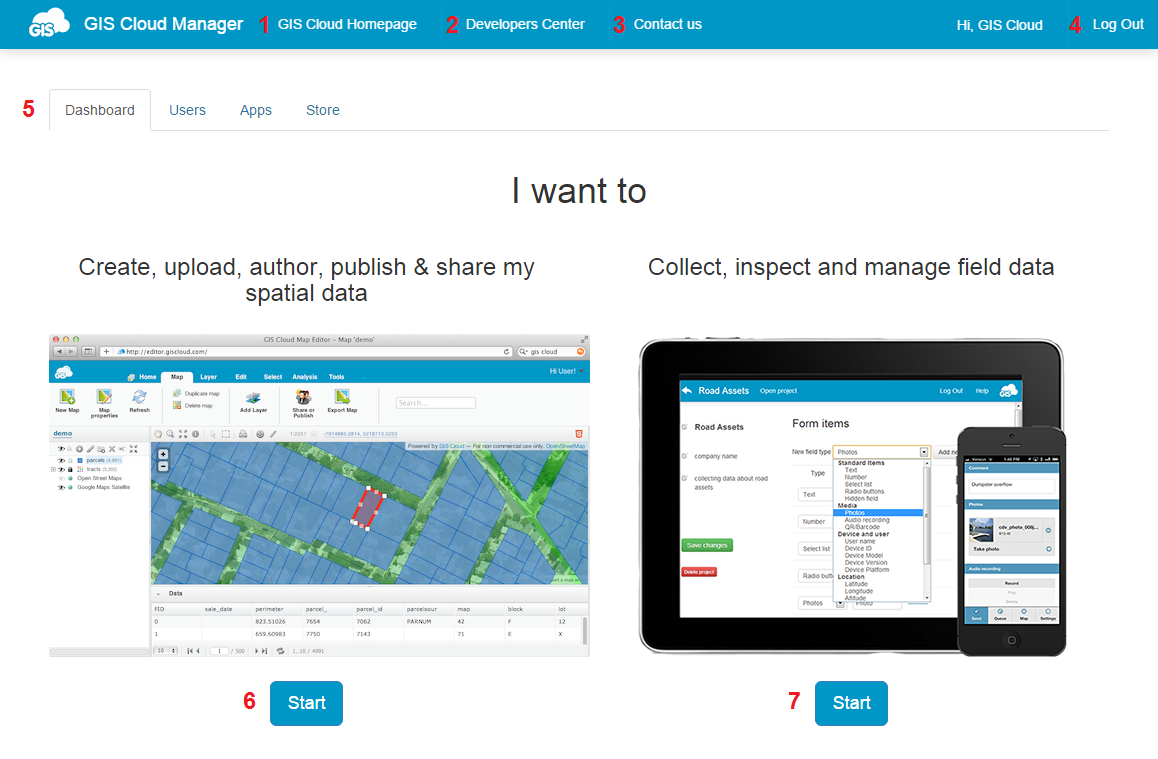 GIS Cloud Homepage – link to the GIS Cloud front page.
Developers Center – link to the Developers API guide.
Contact us – let us know if you have any questions regarding our apps, we are happy to hear your feedback.
Log out
Ribbon:
Users: create and manage your organization and assign licenses.
Apps: create and manage your custom apps.
Store: subcribe and unsubscribe from GIS Cloud.
Click on the Start button opens Map Editor
or Mobile Data Collection applications.