On Thursday, 1st of June, we will hold a webinar about easily sharing large raster data with clients, stakeholders and organizations using GIS Cloud.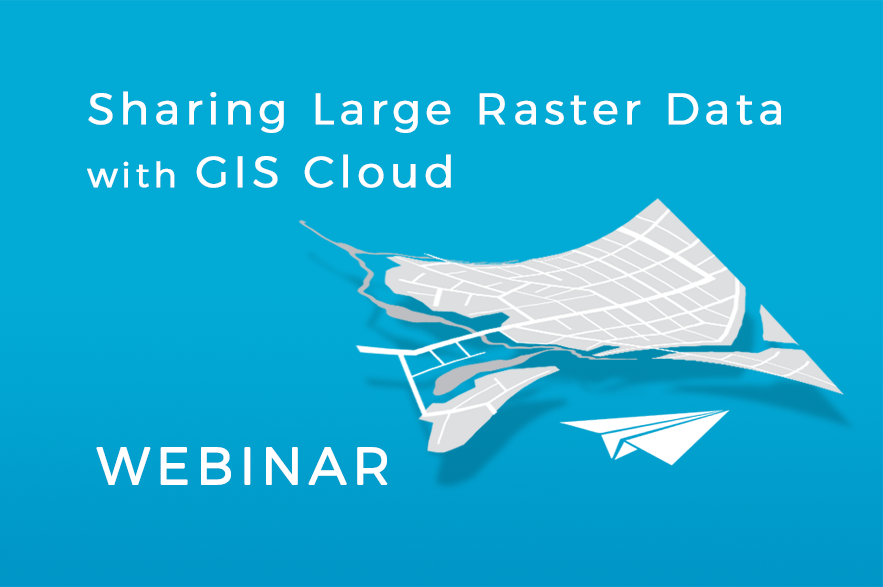 A lot of industries utilize large raster data, usually obtained by aerial photography/drone mapping and satellite imagery. After the imagery is processed, the biggest challenge with large raster files becomes utilizing the data and sharing it with clients, colleagues and other organizations. This is often the case in the drone mapping business, where the great potential of raster data rarely reaches its true potential, due to its size and difficulty in sharing.
Considering the excellent feedback we got from our users, we decided to cover the topic of sharing large raster files in GIS Cloud, to offer additional insight into GIS Cloud capabilities and benefits.
Webinar Time and Date:
Thursday, June 1st at:
8 am PST   11 am EST   5 pm CET
These Topics Will be Covered:
The benefits of a cloud for remote sensing and sharing drone data with clients

Success stories from GIS Cloud users

Live demo – how to consume your raster data in GIS Cloud

Q&A session
Who Should Attend:
Anybody interested in sharing large raster datasets with their clients, colleagues and other organizations

Those who want to know more about applications  and benefits of GIS Cloud for drone mapping

Existing and future GIS Cloud users as well as potential partners