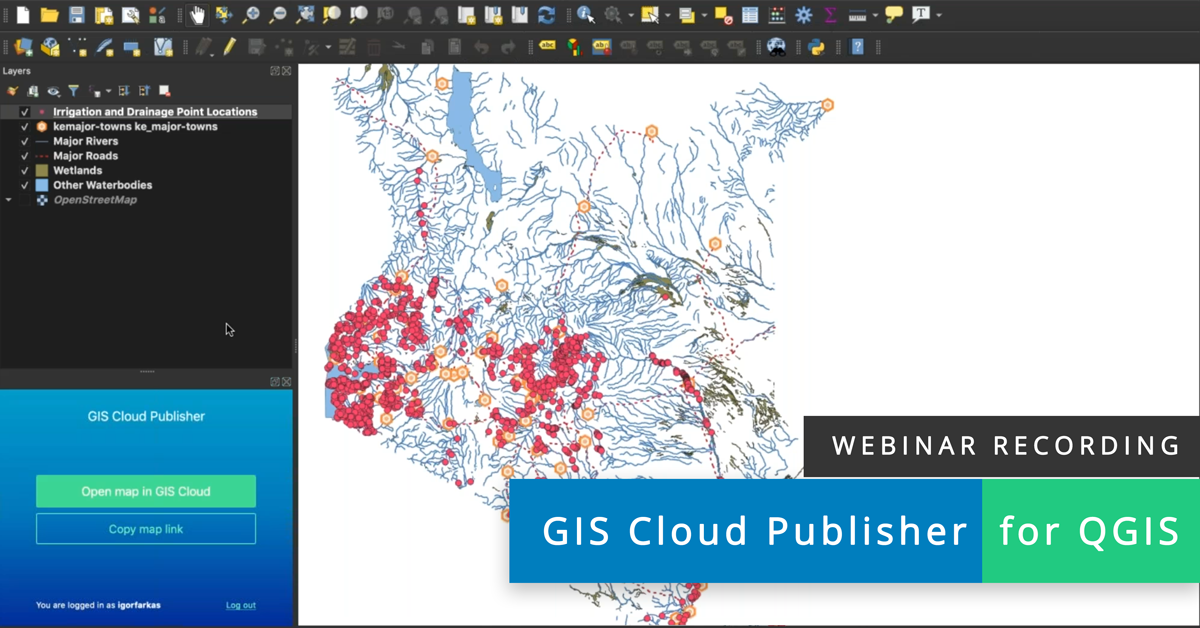 When we posted this, GIS Cloud Publisher for QGIS was in beta phase.

You had a chance to participate in a beta live demo where we showcased the Publisher for QGIS, our upcoming plugin. We wanted to show you the easiest way to transfer maps from QGIS to GIS Cloud. The idea is that what you see in desktop QGIS is instantly replicated on your GIS Cloud account.

In the meanwhile, after extensive testing and listening to your ideas and needs, we are excited to present you with the GIS Cloud Publisher for QGIS!

This QGIS plugin allows you to transfer maps from QGIS to GIS Cloud in a matter of minutes, preserving your symbology. You can also update all changes to your QGIS maps in any phase of your project, or you can choose to update only specific layers. We like to say it's a single click solution for sharing maps and data from the most popular open-source desktop GIS with the rest of the world!

The QGIS plugin is compatible with QGIS 3 and QGIS 2. Here you can find a step-by-step guide to walk you through the process and explain all the features in detail.

You can find a New Webinar Recording on this link with all of the new info where talked about why and how we made the plugin, listening to the feedback from our customers and users.

Key Features:
Transfer your QGIS data (vectors, rasters, wms, wfs) and symbology
Points, lines, polygons, categories, and labels are supported completely
Upload the entire map, or just a few layers for a fast workflow
Update changes made to your map or specific layers
Upload the same map as a new version to GIS Cloud
Upload as a private or public map
Give a name to your map
Share public maps instantly with an URL link
Share private maps with colleagues inside GIS Cloud
You can also publish your QGIS analysis by first saving them as rasters
QGIS is connected to GIS Cloud over a secure SSL connection


Here you can create your GIS Cloud account, and test out our GIS Cloud Publisher for QGIS for free!