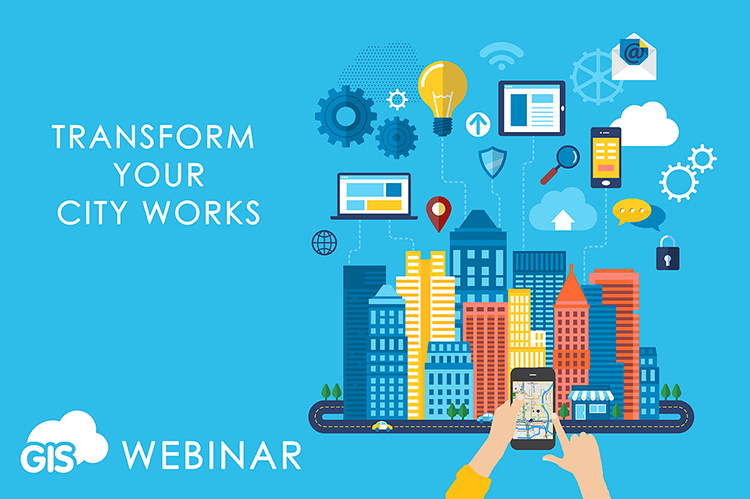 How to increase effectiveness of Public Works and City Infrastructure and Maintenance Departments? How to save time and money in Roadworks using GIS? What are the steps necessary to improve internal workflows in order to make an organization smart?
Making your city smart doesn't mean only increasing public engagement. To create a smart community and organizations, first thing to have in mind is making sure that all your departments and internal structures are working smoothly.
That is why we decided to continue with 'Smart City' series of webinars with a sharp focus on making city Infrastructure, Public Works and Roadworks departments more efficient with the help of GIS Solutions.
Webinar time and date:
Thursday, March 31st, 2016
At 8:00am PST    11:00am EST    15:00 GMT
REGISTER HERE
Following Topics Will Be Covered:
How to smarten-up internal organizations by realizing the value of real-time collaboration

Increasing Public Works, Infrastructure and Roadworks Departments effectiveness with the help of GIS

Real life use cases
Who Should Attend:
Local and federal governments and their departments who are interested in improving overall efficiency in their workflows

Public Works, City Infrastructure, Planning and Management, Roadworks and other Departments that could benefit from smart software solutions

Local governments interested in Smart City projects

Consultants who want to help their clients to transform their businesses and organizations

Contractors and small businesses who want to scale up their internal organizations and improve collaboration with clients
Interested in finding out more about GIS Cloud smart solutions for local and federal governments? Contact us at: smartcities@giscloud.com