On Thursday, 23rd of February, we will hold a webinar focused on presenting GIS for Water Resource and Watershed Management.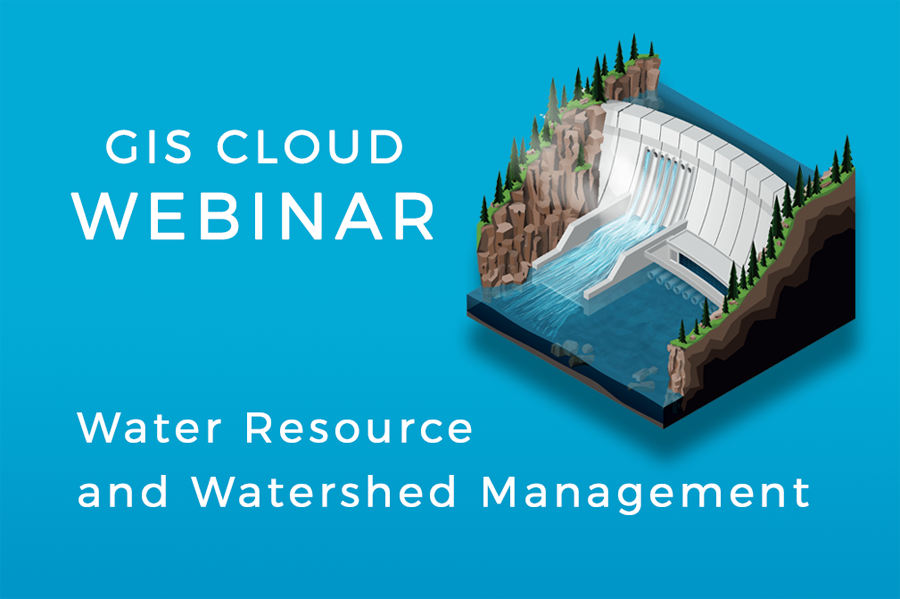 GIS became one of the essential tools for managing natural resources and solving various environmental problems, used by environmental experts, policy advisors, and the general public. Today, it is being applied as a part of a regular workflow in daily activities of watershed and stormwater engineers as well as risk managers, consultants, and farmers.

In recent years, due to many environmental challenges such as floods, droughts, pollution, soil deterioration caused by extensive agricultural activities etc., it is more important than ever to have an efficient system for managing and monitoring water resources and watersheds.
The goal of this webinar is to provide examples of solving day-to-day challenges in watersheds management, including real-time monitoring and increasing environmental awareness using GIS. You will get a chance to see how to set up your project in GIS Cloud and learn about successful watershed monitoring examples from Orange County, California, managing floods in Croatia and others.
Webinar time and date:
Thursday, February 23 th at:
8 am PST   11 am EST   5 pm CET
Following Topics Will Be Covered:
Introduction: Using GIS for Water Resource and Watershed Management

Setting up the project and visualizing watersheds data

Benefits of using GIS Cloud

Advanced Collaboration, Data publishing and Real-time monitoring

Use Cases –

Orange County Watersheds

and other examples

Q&A – live discussion

Who Should Attend:
Local governments, hydrology and environmental experts, government agencies and others interested in improving their environmental and watersheds monitoring system

Businesses and consultants working with local governments, or doing risk management, agriculture, environmental protection and other projects

Those who are interested in sharing data about floods, droughts, rainfall etc. with the public and engaging citizens
For more news from GIS Cloud, follow us on Twitter.