On Thursday, 23rd of March, we will hold a webinar focused on presenting GIS Cloud solutions for Tree Inspection and Inventory.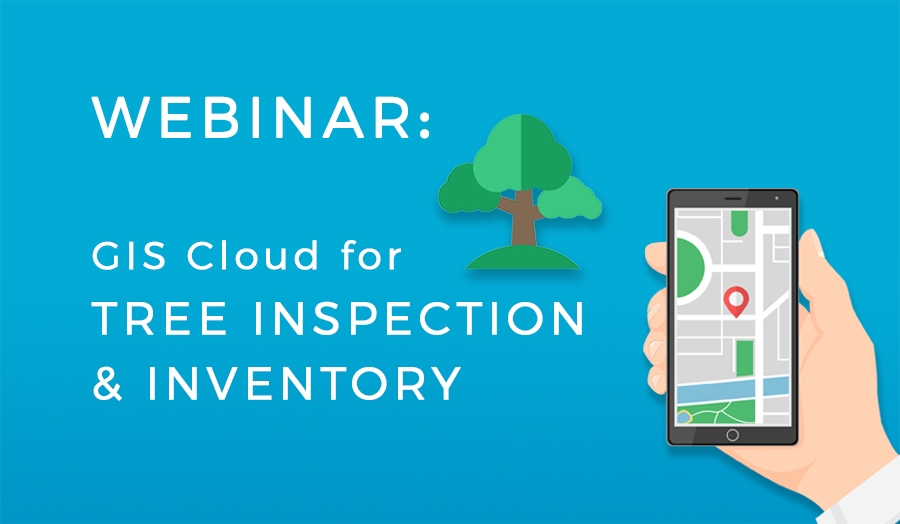 GIS in the cloud is one of the most useful tools in tree inventory and inspection for arborists and forestry workers. It helps municipalities, contractors, management and field staff to plan, organize, coordinate, report and monitor tree inventory process and maintenance. Moreover, GIS tools can completely transform your existing workflow by increasing efficiency in daily tasks while improving data-quality, saving money, resources and time.
With GIS Cloud tools, you can have a real-time spatial insight into the status of each tree as well as the progress of each field worker. Coordinating tasks such as collecting data on trees, tracking tree diseases, allergy-causing trees and plants becomes much easier when you are able to send data as well as oversee the process in real-time on an interactive map.
The webinar will cover the basic facts about using GIS for tree inventory and inspection, benefits of GIS Cloud, demo on how to create a project, best practices, and a discussion.
Webinar time and date:
Thursday, March 23rd at:
9 am PST   12 am EST   5 pm CET
Following Topics Will Be Covered:
How to use GIS in Tree Inventory and Inspection

Tips for increasing efficiency in your daily tasks

The benefits of GIS Cloud for Arborists, Forestry workers, Contractors, and Municipalities

How to create a project in GIS Cloud

Monitoring and tracking tree status

Use Cases and best practices

Q&A – live discussion
Who Should Attend:
Municipalities, Arborists, Forestry workers, Contractors, University staff and students, those who work in Park management and others interested in improving their tree inventory and inspection process

Those who want to learn how to create a project and collect data using GIS Cloud

Businesses and Consultants who offer services for tree inventory, inspection, and management
For more news from GIS Cloud, follow us on Twitter.