On Tuesday, December 12, we will hold a free webinar demonstrating how to effectively use GIS Cloud Crowdsourcing solution for organizations in the Utilities Industry.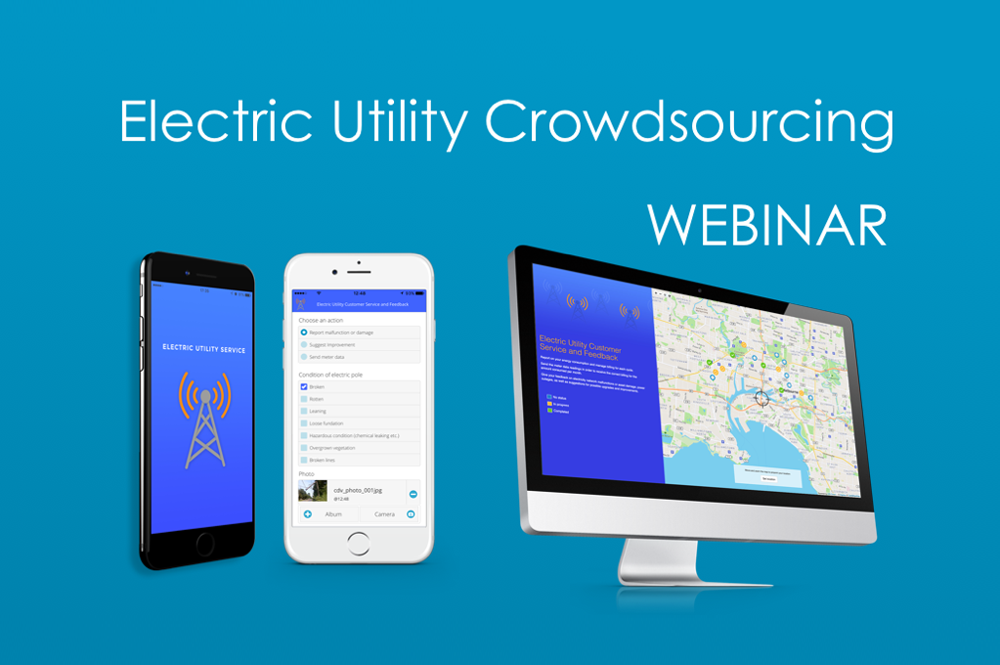 One of the key challenges for electric, water, gas, telecommunications and other utilities is in collecting data, not only on the large and complex infrastructure on which they run, but also when it comes to their end-users' satisfaction and needs.
Crowdsourcing offers an effective solution for collecting data, submitting reports and getting feedback from your customers, contractors, or local governments. In GIS Cloud, this data can be analyzed and shared with your team in real-time.
Which problems can be solved by crowdsourcing spatial data from your clients and co-workers?
Quicker and more accurate process for customers to submit meter readouts

Issues such as power outages, network malfunctions, or infrastructure damages can be reported and dealt with instantly

Saving time and money needed for inspections of excess vegetation or other risks to your infrastructure

Easy and simple way of getting feedback and suggestions for improvements directly from end-users
Learn how to set this up for your organization by registering for the webinar:
Webinar time and date:
Tuesday, December 12 at
8 am PT   11 am ET   5 pm CET (4 pm UTC)
These topics will be covered:
Introduction: Key Challenges for Utilities

Benefits of GIS Cloud Crowdsourcing solution

Live Demo

Q&A Session
Who should attend:
Those who work for utility companies, local governments, urban planning, infrastructure planning and maintenance as well as related industries

Businesses and consultants working with utilities

Those who are interested in learning the benefits of GIS Cloud Crowdsourcing solution and how to use it for an effective workflow.