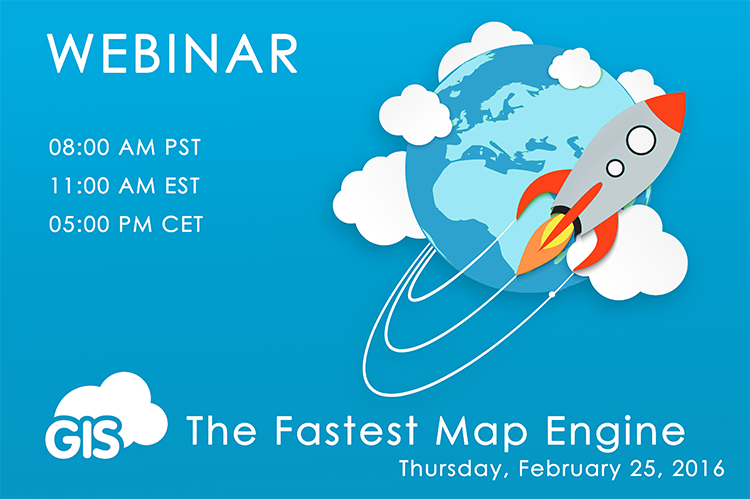 We often talk about GIS Cloud as a provider of the fastest vector map engine. But, what that really means? The answer includes both technical and user's point of view.
In the light of the Fastest Map Engine project release, we decided to follow it up by a webinar discussion.
On Thursday, February 25th, 2016, we will host a webinar titled "GIS Cloud – The Fastest Map Engine". One of our hosts will be Dino Ravnić, co-founder and CEO of GIS Cloud. He will tell you the story of GIS Cloud, architecture and the vision behind the platform and map engine, and get in the details of why the company has been driven to build its own and unique map engine technology.
Webinar time and date:
Thursday, February 25,
At 8:00am PST    11:00am EST    5:00 PM CET
Following Topics Will Be Covered:
Why GIS Cloud is the fastest map engine in the world and what that means: technical and user experience aspects

GIS Cloud platform and benefits

Discussion
Who Should Attend:
Developers interested in mapping software and creating custom applications

Potential clients and partners

Geospatial software experts and users
For more updates from GIS Cloud, follow us on LinkedIn, Twitter or Facebook.