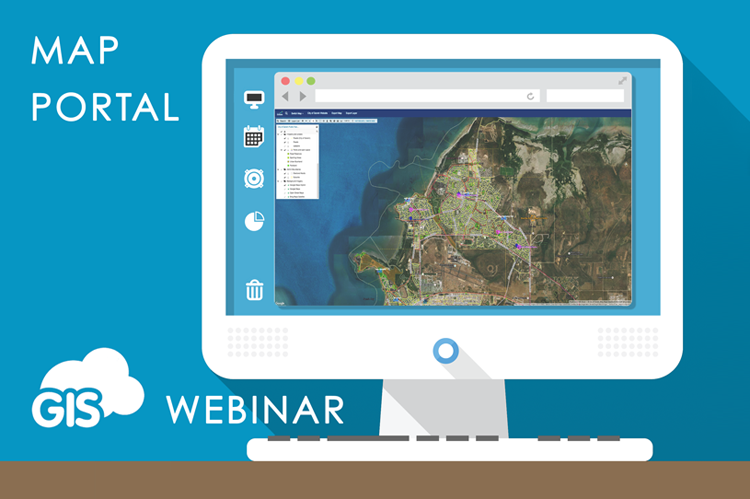 Encouraged by a great interest for "GIS Solutions for Smart Cities of the 21st Century" webinar, we decided to start with a series of Smart City short webinars, designed specifically for one segment of possible GIS applications for a Smart City.
First webinar in the series is titled GIS Cloud Smart Cities : City Portal, scheduled for next Thursday, February 11, 2016.
A great City Portal is the face of a city, providing an incredible amount of information in just a blink of an eye. Knowing that the key for becoming a smart government is in fresh, accessible and accurate information, city web map is a very good initial step towards being a smart government. Also, it is an excellent source for gaining citizen feedback about government and city infrastructure, resources, projects and much more. Moreover, City Map Portal may serve as a way to drive citizen engagement in a quick and efficient way.
Portal has allowed me to create very detailed and information rich web mapping application with limited resources.  (Josh Forner, City of Darwin)
Webinar Time and Date:
Thursday, February 11, 2016 at:
8:00am PST    11:00am EST    5:00 PM CET
REGISTER HERE
Following Topics Will Be Covered:
Why City Map Portal is a good way to make your city or organization smarter

How to use Map Portal to drive citizen engagement

Various applications of Map Portal for numerous departments

Using Map Portal for

federal

and

local

governments,

consultants

 and anyone who wants to show their data to larger public.

Real-Life Examples: City of  Canton, City of Darwin and others 
Who Should Attend:
Local and federal governments and their departments whose goal is to drive citizen engagement with smart solutions

Local governments interested in Smart City projects

Consultants who want to help their clients setup a custom branded application

All organizations who want to show their public data to a larger audience
For more updates from GIS Cloud, follow us on LinkedIn.