Hey GIS Cloud Community,
As we like to say, our solutions are the reflection of our user needs and feedback.
So, to kick off this season, we are releasing a new and updated edition of ArcMap Publisher extension for ArcGIS. The extension has been made highly compatible and works with any ArcGIS 9.x and 10.x.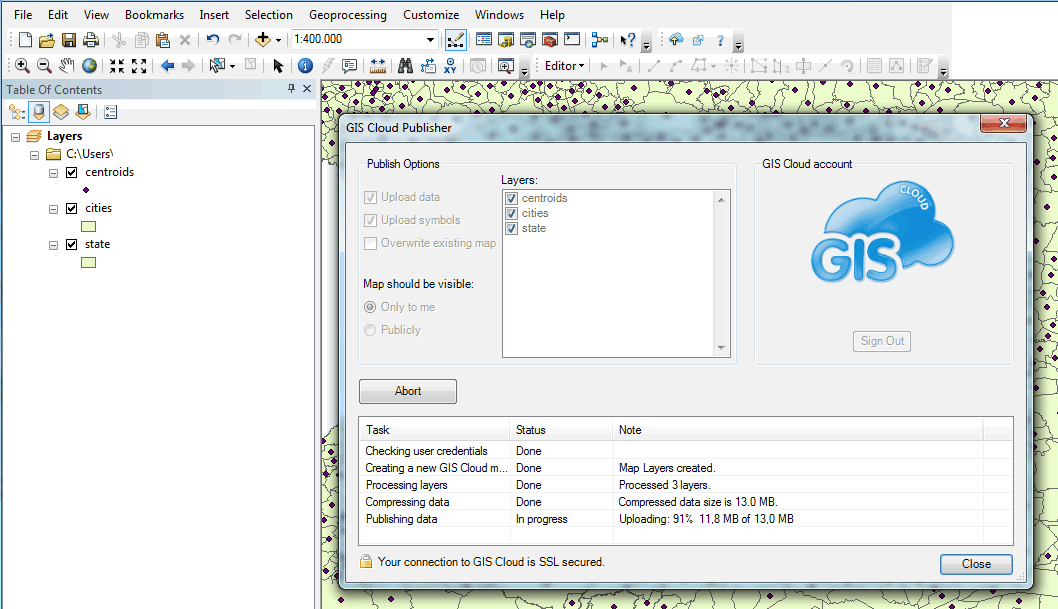 Download it here: GIS Cloud Publisher for ArcMap (626kB)
By being based on an open GIS culture approach and supporting an 'embrace and extend' philosophy, we are not trying to displace traditional solutions, but rather extend your current GIS investment. We aspire in helping you to unlock your potential in your own solution, and work together and provide you with custom solutions, specific to your needs.
Start unlocking your potential by unlocking your data. Enjoy all the perks of publishing your maps and projects from ArcMap to the Cloud with a single click…
Secure SSL connection to GIS Cloud
Choose which layers to export
Vector data can be uploaded, regardless of the datasource
Point layer symbology support almost at 100%
Simple line symbols – only solid lines
Simple fill symbols – only single color fills
Unique value categories or graduated color symbology
Labels
…and 2 more steps to have your Data Publishing Solution ready.
Request a trial today!