2016 was eventful: many great new projects and releases were introduced. We also explored utilizing GIS in different industries such as drone mapping, utilities, road infrastructure and others.
The content that attracted most visits and interest in 2016 were our posts dedicated to GIS in drone mapping, GIS Day Contest competition and projects, use cases, news about our apps and webinars. Here is a list of most visited content on GIS Cloud blog:
1.The Challenges of Drone Mapping
Our most-read blog post is focused on exploring how to make use of high-quality big data collected by drones, utilizing GIS and cloud based collaboration technology.
2. Combining Remote Sensing & Cloud Technology is the Future of Farming
The article presenting use case in Agriculture Risk Management was our most popular use case in 2016. It provided an innovative approach to settling insurance claims with the help of GIS.
3. GIS Day Contest Project Challenge
For the second year in a row, GIS Day Contest project challenge gave us a chance to award awesome project ideas that make an impact to local communities around the world.
4. Mapping Tribal Burial Grounds in New Zealand
A story about last year's GIS Day project engaged many people from the local community from Pipiwai in New Zealand. In the Te Orewai (Maori subtribe) culture, burial practices play an important role. Mapping ancestor graves with Mobile Data Collection app resulted in an interactive map where members of the community can easily find the graves of their ancestors.
5. Liburnian Waters – Managing Water Infrastructure
A use case about managing water infrastructure with GIS Cloud highlighted the benefits of using cloud based GIS for water network maintenance and field inspection in the Croatian region of Istria.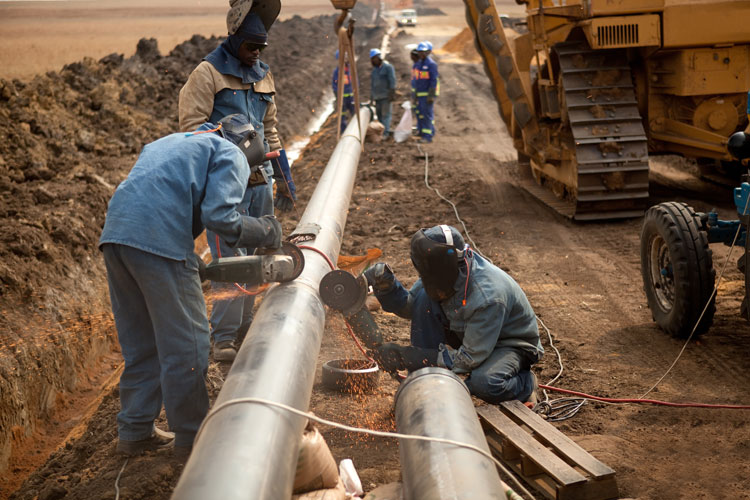 One of the exciting releases and novelties in 2016 was the introduction of GIS Cloud in 3D. This webinar recording provided a sneak peak to 3D visualization, with use case examples from mineral exploration, hydrology, smart cities and business analytics.
7. Mapping the Disease: Using GIS for Improving Malaria Interventions in Nigeria
Another awesome GIS Day Contest project story came from Nigeria, where a group of young experts created the Malaria Risk Map, to help people across communities to learn about their risk of contracting Malaria.
8. Landfill Maintenance and Management – Remediation Project Case Study
Landfill Remediation project article focuses on another innovative use of GIS technologies, combined with drone mapping and Mobile Data Collection, in order to create more efficient workflow and increase efficiency in the management of solid waste disposal sites.
9. Map Viewer for Mobile Released
Map Viewer for Mobile was released in early February.
It brought a whole new experience with maps hosted on GIS Cloud for mobile users, providing a perfect way to access your maps via mobile device, even in offline conditions.
10. Webinar: Solutions for Road Infrastructure and Management
Except for the GIS Cloud in 3D visualization, the webinar recording that brought most attention was "Solutions for Road Infrastructure and Maintenance." In the recording, that also includes a live demo, you can find out more about common challenges for road infrastructure, public works and highway departments, their daily workflows and ways to improve them.
Interested in more news from GIS Cloud? Follow us on Twitter.