From now on you can easily enrich non-spatial location data with its matching spatial representation. The GIS Cloud Geocoder is a fast and simple but effective tool that enables you to easily translate an address into coordinates and in that way improve your decision making by visualizing your non-spatial information on a map.
All you need is an address model, data you wish to geocode and geocoder will do rest of the work for you. Also, the geocoder tool allows you to search for a specific address, position yourself to that address and then review all the data located on that location.
Give GIS Cloud Geocoder a try and get more value out of your non-spatial data.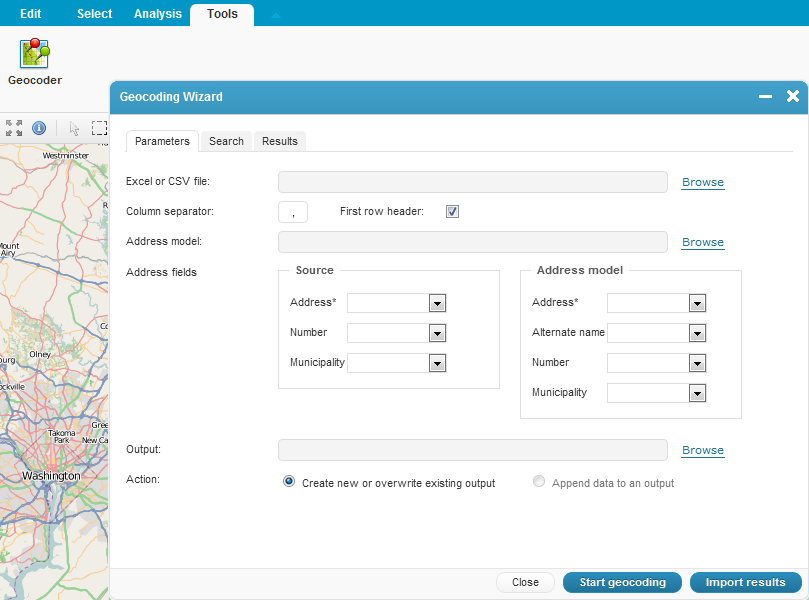 Learn how to use GIS Cloud Geocoder in the following tutorial: Tutorial 2: Geocode your data.
Let us know for your thoughts on this new feature and feel free to contact us at info@giscloud.com for any questions or suggestions.