Next week, on January 25th, we will host a webinar "Why Become GIS Cloud Partner", highlighting the benefits of becoming GIS Cloud partner.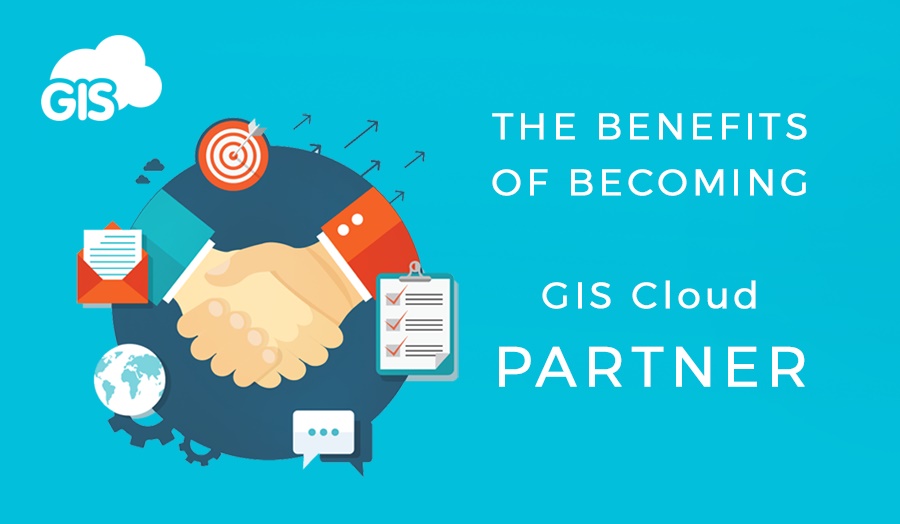 Our Partners network includes numerous companies interested in extending the capabilities of their clients, offering existing or customized GIS solutions. As we are continually looking into targeting new market segments and local partnerships across the globe, there are many opportunities for organizations in different industries to join our Partners network.
So, what are the benefits of working with GIS Cloud?
Besides working with one of the leading cloud GIS vendors in the market, choosing GIS Cloud also means enjoying the benefits of:
1. Being the first to target new market segments
We work with large, medium and small organizations coming from different industries, including consulting, GIS services, local governments, NGOs, natural resources, utilities and others.
As GIS Cloud offers useful tools for a number of organizations and individuals, including possibilities of building vertical solutions for a particular market segment, our partners have the opportunity to spread into new market segments, offering an innovative approach to common business challenges in local markets. Being the first to target new segments, they also have a chance to become a leader in offering solutions and services in a particular market niche.
2. Deploying apps that convert clients
GIS Cloud apps practically sell themselves – the conversion rate after users test our apps is very high, which means that after a demo, you have already made a first step on the road to success.
3. Significant upsell opportunities
Companies that have successfully implemented GIS Cloud in their daily workflows, very often decide to purchase more licenses after the initial setup. As the efficiency of an organization, among other benefits, is significantly increased with GIS Cloud, it often becomes an important tool for collaboration in, and between, various departments within the company, including communication with external clients. For our partners, this means that once they convert the client, they can benefit further from offering their services to new departments and clients.
4. Working with the best
GIS Cloud is one of the pioneers in the cloud GIS business, and listed as one of the top 14 Vendors in the GIS Market in BRIC market from 2016-2020 by Technavio. Also, one of the key benefits of GIS Cloud is the constant innovation and incredible mapping performance thanks to The fastest map engine in the market.
5. Opening new opportunities to your existing clients
Especially if you work in the consulting business, adding GIS Cloud to the list of your offerings means that you can increase the scope of your services while finding the best solution for new challenges of your existing clients.
6. Getting an early access to new features and apps
GIS Cloud Partners have the exclusive opportunity to try our new features and apps before anyone else, which leaves enough time to prepare marketing and sales strategy when it comes to introducing new products.
7. Taking advantage of GIS Cloud Premium User Support
GIS Cloud Premium User Support is on a constant disposal to our partners, also offering additional training opportunities, advice, and technical support.
8. Building your own apps on top of GIS Cloud platform
GIS Cloud offers a powerful API that is open to integrations and vertical solutions with custom development for a particular client or industry. This also means custom branding, special features, and interface. Except for different integrations and custom apps, GIS Cloud also supports tracking vehicles and workforce.
9. Business and marketing support
One of the perks of working with us is pre-sales, business and marketing support from our experts, who will guide you each step of the way – from setting up your workflows, to offering advice, providing marketing resources and channels.
10. Get Access to the GIS Cloud distribution channel
GIS Cloud ensures a continuous flow of new sales prospects, specific for your market segment, which makes your job easier and more rewarding, especially when it comes to increasing your reach in local markets.
Interested in learning more? Register for a webinar, scheduled for January 25th or contact us at sales@giscloud.com