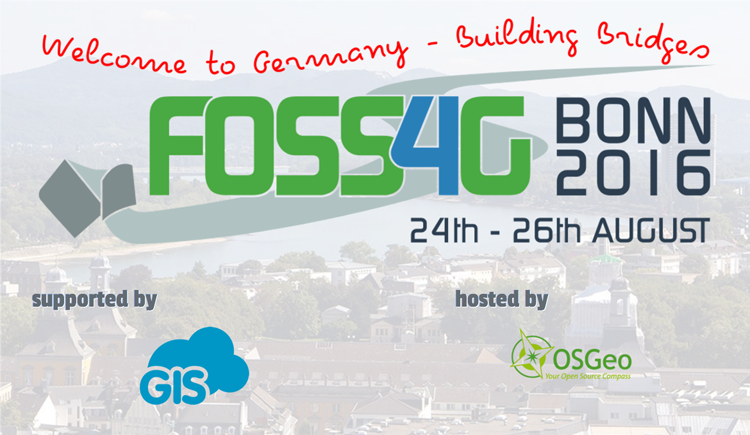 Dear GIS Cloud Community,
We are very happy to attend this year's FOSS4G Conference in Bonn (August 24-26)!
FOSS4G is OSGeo's annual global event focused on Free and Open Source Software for Geospatial. Each year, the conference brings together a wide variety of participants and organizations forming a community for sharing ideas, thoughts and enthusiasm for a constantly-expanding field of geospatial.
Our team put together a number of proposals concerning different topics. In order to get a chance for a presentation at the conference, each proposal needs to go through the community voting process. Community review deadline is April 11th, 2015.
If you want to show your support for GIS Cloud team at the conference, join the reviewing process and vote for our submissions:
Empowering People in Remote Areas with Offline Mobile Maps
How to enrich visually stunning maps with multimedia and other information?
Crowdsourcing and Open Data: Enabling Communities to Collaborate
Why we decided to build our own vector map engine? And why it's blazing fast?
Give Clean Water – How Field Data Collection is Transforming Non-profit Workflow in Remote Areas
Empowering Firefighting Association with GIS tools that help saving lives
How to create a geo app with no coding?
MetaSUB – Building a Molecular Portrait of Cities
JavaScript – The Future Language of GIS
Will GIS expand until it includes Real-time Collaboration?
Using SQLite to take maps offline on mobile Devices
You can vote for the proposals here.