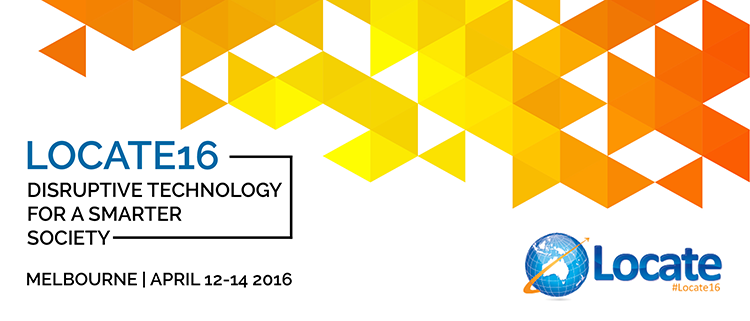 GIS Cloud partners for Australia and New Zealand, Spatial Vision, announced that they will be supporting the Locate 16 Conference in Melbourne. The conference will be held from 12-14 April 2016 at the Melbourne Convention and Exhibition Centre.
The Locate Conference (Locate16) is the national conference of the spatial and surveying industries of Australia and New Zealand. The event is an initiative of the Surveying & Spatial Sciences Institute (SSSI), Spatial Industries Business Association (SIBA) and Geospatial Information & Technology Association (GITA).
The Conference program will focus on how the spatial and surveying industries are essential to our prosperity, protection, sustainability and ability to grow (build).
For those who will be attending the conference, Spatial Vision will showcase its products and services, including GIS Cloud, on Stand 23.
Also, there will be an opportunity to listen two presentations offered by Spatial Vision:
Stephen Farrell, Director at Spatial Vision will be a Keynote Speaker at this conference presenting about Melbourne's Growth, the title of his presentation is "Mind the Gap – The Other side of Melbourne's Growth".
Katie Dick, Senior Consultant from Spatial Vision will also present about Women in Victoria – Seeing the divide.

Interested in GIS Cloud support and presence in Australia and New Zealand? For news, updates and special offers, follow Spatial Vision on Twitter.