Hi GIS Cloud community,
We are happy to announce that from now on you are able to use edit with snapping in your everyday workflow. Snapping tool enables adding vertices without topology conflict with other features inside the map. In that way, invested time in editing and creating of the data is reduced, while accuracy is increased.
What is so great about GIS Cloud snapping?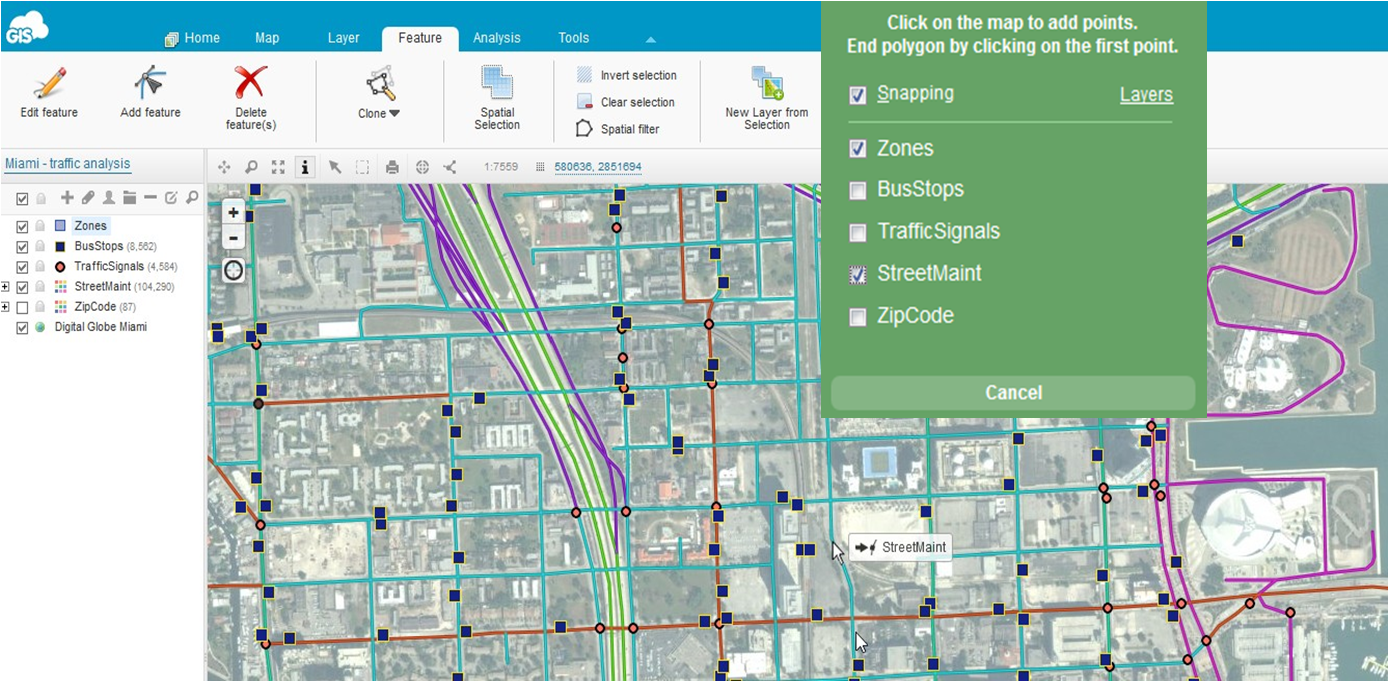 Reason 1.
First of all, this is snapping in the cloud so you are no longer locked to your desktop GIS solution (OK, so what?!)
you collaborate with multiple users simultaneously working on a single dataset
no need to purchase expensive licenses which often include advanced (read: cumbersome and unnecessary) tools to allow your crew to maintain and update your data (well, not anymore!)
preserve data quality and accuracy by editing your data in the specialised cloud apps tailored to your needs
Reason 2.
Your employees will be able to put "proficient in GIS" skill in their CV
yes, it's a super user friendly tool to use (even for non-GIS experts)
as a matter of fact, it's so easy that they won't need any training to start (not that we don't offer free webinars for that as well)
Reason 3 (and the most important one).
Be faster, stronger, smarter, (input something here) and make better decisions in time
all jokes aside, it's all about having that crucial and accurate info available at any time and on any device
with that single tool you literally save weeks and create better results in no time
invested time in creating of data is reduced, while accuracy and project efficiency is increased
Imagine having an entire team working on a dataset in the cloud, in real time from different locations. Imagine having high accuracy of data, high performance of your team and high efficiency of your projects and results. Sounds good right?
So why would you imagine it when you can do it.
Don't believe us? Start snapping today!