Spatial information is growing daily in importance and impact, and it is important to use it – in a smart way. So what is the way to go when creating a resilient city? Innovation is the key.
During the first Learning Activity of the sociSDG project in Berlin, Jaka Ćosić spoke about exactly that, discussing in a presentation on February 15 the relevance of geospatial and cloud technology in achieving sustainability.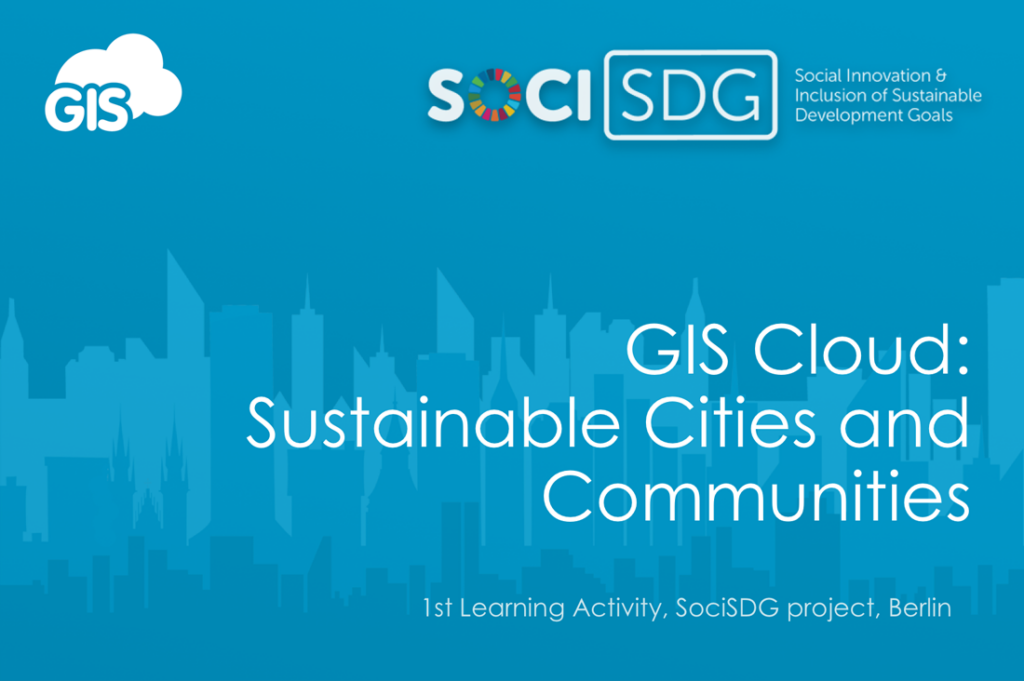 We can say that the best way to interpret and understand data is through collaboration between different city departments, field crews, citizens, and businesses. In the presentation, you will learn how interactive maps can be used as smart work boards where you can share your knowledge and engage different groups of people.
Discover real-life examples of how geospatial technology is changing the way cities communicate:
About the project:
SociSDG (Social Innovation & Inclusion of Sustainable Development Goals) is an Erasmus+ strategic partnership focused on nine socially-oriented Sustainable Development Goals (SDGs): No poverty, Zero hunger, Good health and well-being, Quality education, Gender Equality, Decent work and economic growth, Reduced inequalities, Sustainable cities and communities and Responsible consumption and production.
The first Learning Activity (LA) in the sociSDG project focused on the Sustainable Development Goal 11: Make cities and human settlements inclusive, safe, resilient and sustainable, and took place in Berlin at Steinbeis University Berlin, Institute Corporate Responsibility Management.
Have questions on how to use GIS Cloud for Sustainable Development projects? Contact us here.