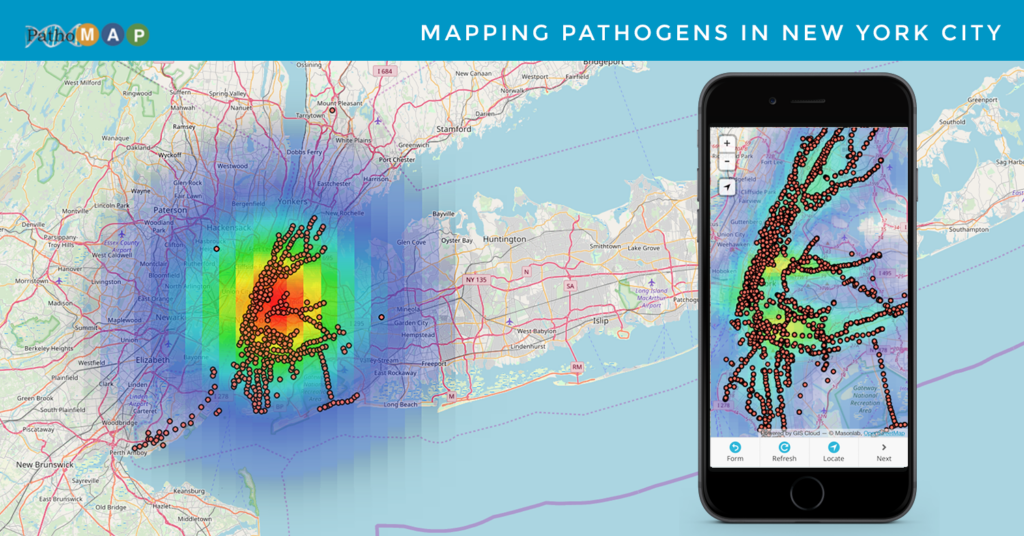 There are many challenges when doing field work in a dynamic environment of epidemiological research and health services. Our recent collaboration with The Mason Lab at Weill Cornell Medical College proved to be a good demonstration of how cloud solutions can provide a workable and efficient platform for solving any field data collection or mapping problem.

The primary goal for the researchers was to detect and identify the pathogens in the observed area, like parks, buses or metro stations. The data collected was later on processed using new DNA sequencing methods to monitor pathogens and dangerous organisms in real time. The main focus of the project in the future is to 'enable first responders and specialized threat teams to act quickly to contain and remove a biological threat.'

The idea from The Mason Lab was to create a pathogen map or "PathoMap" of New York City and surrounding areas.

Open the Patho Map portal here to explore the map and results so far, below is the map from the portal:
Challenges in Mapping Pathogens
The first step in this process is the collection of data, which proved to be quite challenging.

To get the best possible results, they had to make sure that the data coming into the database is 100% accurate and up to date. Initially, they considered using paper maps and paper forms as they would need to collect data in areas without an internet connection, but that wasn't a viable solution in the long term.

Standard paper maps were often inconvenient and didn't allow the field crews to track pathogens efficiently. The key idea was to entirely replace paper maps and forms with a digital data collection unit.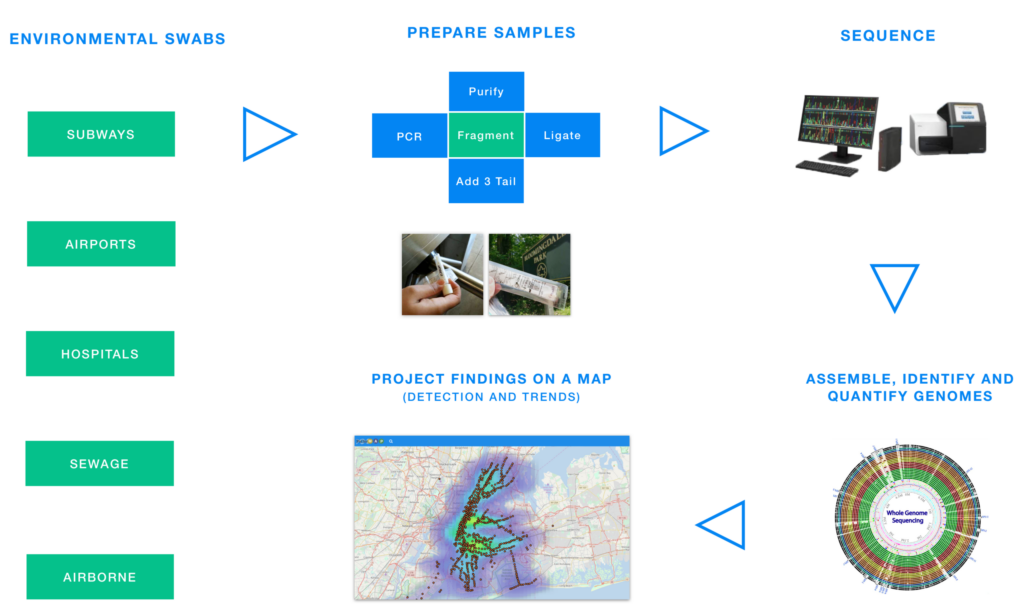 The pathogen mapping workflow

However, most of the volunteers had no gis knowledge, and they didn't have GPS devices. As a non-profit organization with a low budget they couldn't allocate additional resources for staff training sessions and expensive GPS units.

To sum it up, they were looking for an easily accessible, user-friendly, low cost, Android and iOS compliant mobile data collection app that also works in areas with no internet connection.
The GIS Cloud Solution
GIS Cloud offered a mix of applications that enabled our partners from The Mason Lab to create custom forms for their data collection workflow.

With our easy-to-use Mobile Data Collection app, there was no need for any special training of the volunteers. The app also enabled the team to create custom mobile forms with input fields such as photos and voice recordings.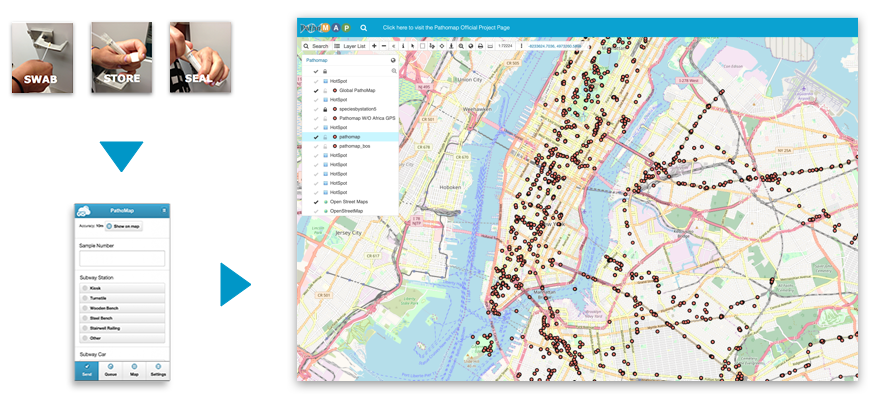 Workflow for the Mobile Data Collection

We also provided the Map Editor for visualization, classification and analysis of collected data. It enabled creating custom maps which were optimized for use in any environment and adjustable to all required data formats, making it the best possible solution for any working conditions. Map Editor helped with data validation which is often time-consuming.

Using GIS Cloud applications proved to be more practical than using basic paper maps and paper forms. The customization abilities of GIS Cloud proved to be a great asset by enabling their project to be cost-efficient and highly effective.

This initiative was a pilot project for a bigger undertaking, the MetaSub project that we've described in detail here.

Interested the GIS Cloud mapping solution? Try out the 30-day free trial or contact our sales consultants and schedule a live demo.