With December upon us, we're looking forward to hosting the last (but not least!) GeoMeetup Zagreb of the year, on December 13th at 6 PM CET the Faculty of Geodesy. The event is sponsored by Oikon d.o.o., the Institute for Applied Ecology. Register for the event here.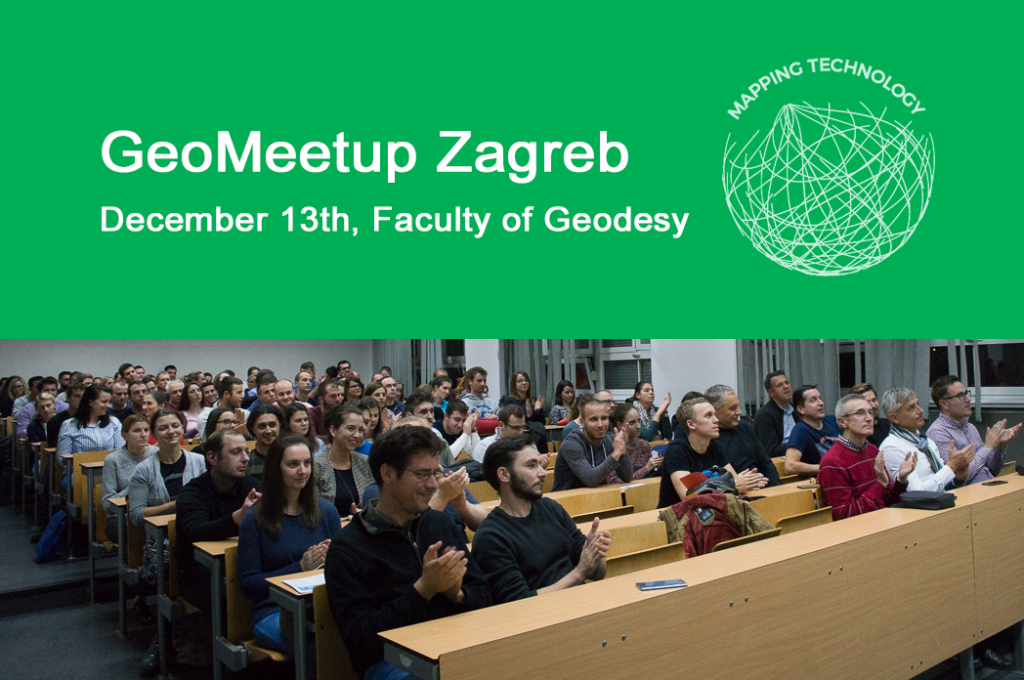 Big thanks to everyone who attended GeoMeetup Zagreb in November! Thanks to you and the need and desire for events like this in Zagreb's geo-community, the number of attendees is increasing month by month. At November's GeoMeetup, we had a chance to listen to Marko Turković, a software engineer at IGEA, who held a lecture on the 'IGEO Geospatial Platform'. The second lecturer was Vlatko Roland, a vice president of the Institute for GIS in Zagreb and director of Prehnit d.o.o, who talked about a project 'Mapping inland habitats in the Republic of Croatia'. The presentations are online and available for download at this link.     
Join us at the next GeoMeetup Zagreb organized by GIS Cloud and sponsored by Oikon d.o.o,  scheduled for the 13th of December at 6 PM CET, Faculty of Geodesy. Register here.
Agenda for the GeoMeetup in December
In December's session, we are going to talk about the application of GIS technologies in the fields of natural resource management, civil protection and risk management.
The first lecturer, Alen Berta from Oikon Institute for Applied Ecology, is going to present several state-level projects funded and regulated by the Ministry of Agriculture and Forestry and the Croatian Agency for the Environment and Nature. Find out all the details in a lecture 'Sentinel2 multispectral satellite images and their application in the fields of agriculture, forestry and ecology'.
As the head of the State Department for planning, analytics and GIS support at National Protection and Rescue Directorate, our second lecturer Andrija Antolović will introduce us to the GIS system developed for the purposes of conducting risk analysis for various types of hazards. Learn how to conduct a risk analysis in the lecture 'National Protection and Rescue Directorate GIS system – Fire and explosion hazards mapping in the Republic of Croatia'.
The event is open to the public, with no entrance fee. However, in order to attend GeoMeetup Zagreb on December 13th, you will need to register here.