Dear GIS Cloud Community,
The long – awaited moment has finally arrived! We are proudly announcing that the Mobile Data Collection Update Tool has been released.
With the new update tool you are able to change attributes and location of any point taken (or even delete it). By simply clicking on your collected point location, a window opens where you can edit the information of your collected point.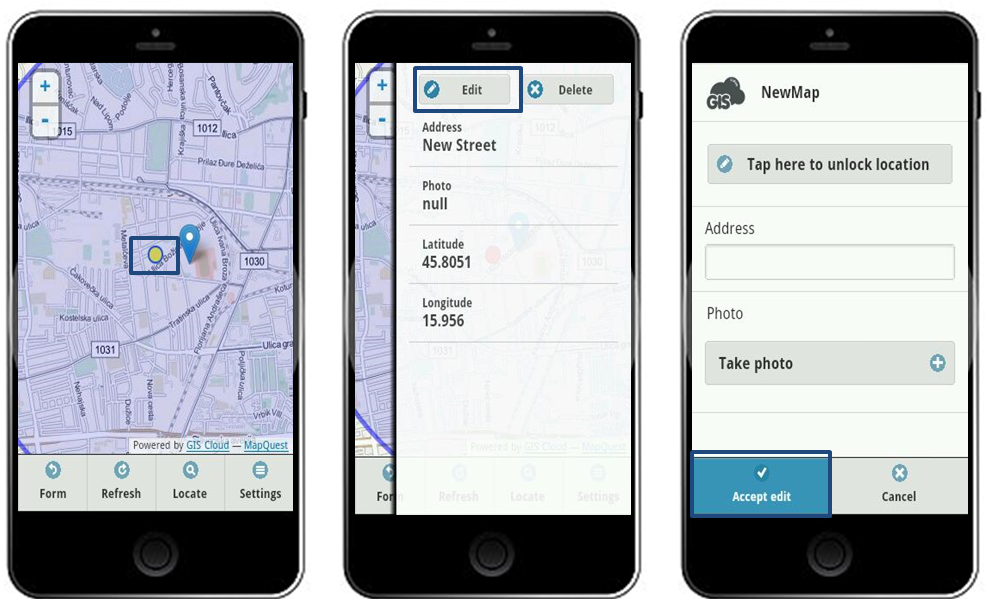 Edits you make, automatically change in your project or map that you created in Map Editor or MDC Portal. Enjoy the new improved Mobile Data Collection app, and EDIT away!
GIS Cloud Team wishes you a happy New Year and may all of your (GIS Cloud) wishes come true!