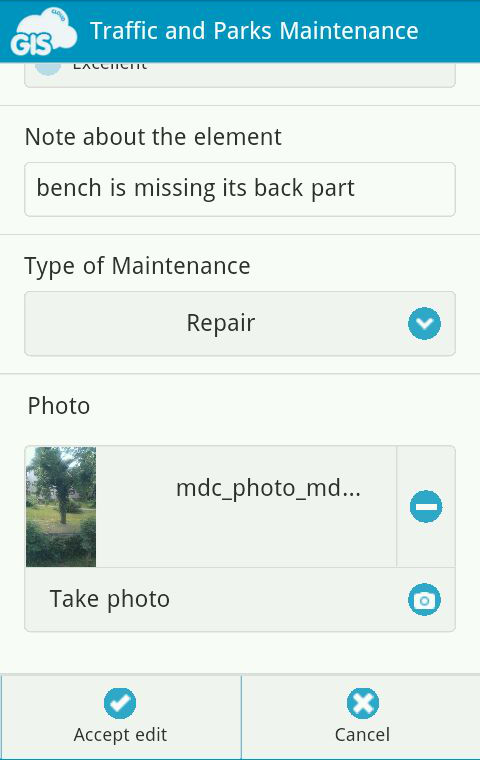 We have released a new version of Mobile Data Collection app. MDC version 1.5.7 for Android devices is upgraded with an option to add audio/voice recordings in duration up to 5 minutes. Previous MDC versions limited audio recordings to 30 seconds length.
Also, issues caused by photo file naming in certain Android devices have been resolved.
MDC 1.5.7 is now available in Google Play Store.
Stay tuned:
Map Viewer app for Android devices is just about to be released.
We are currently working on making all of your existing GIS Cloud maps available in offline mode (for Mobile Data Collection application).