After Ana, we are proud to introduce yet another addition to the GIS Cloud Frontend Development team – Boris Adamec.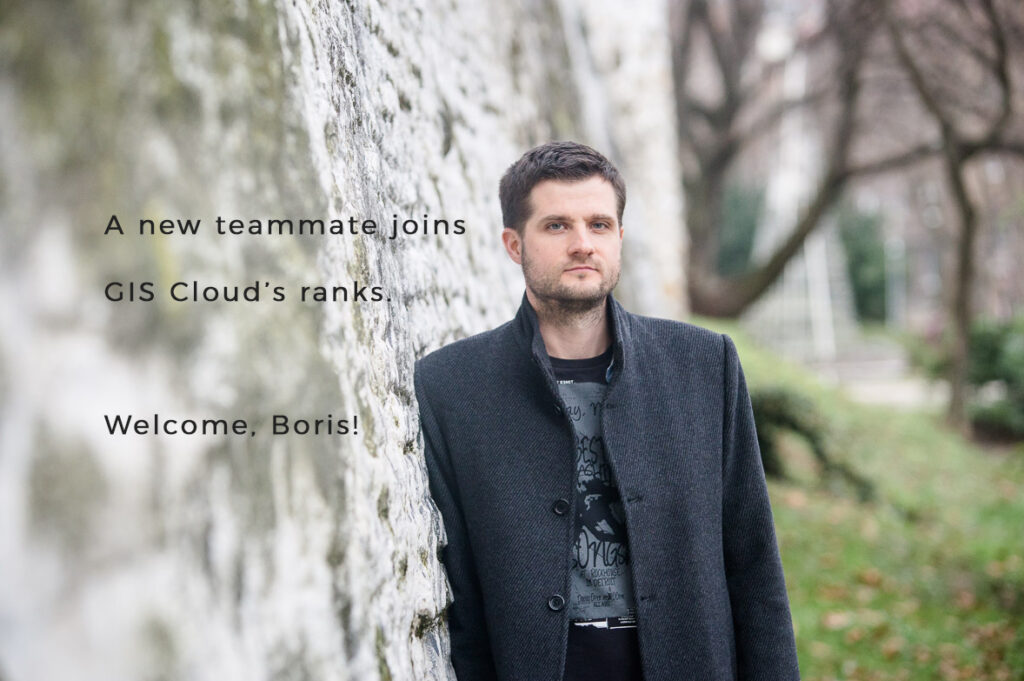 Surrounded by computers from an early age, after finishing his education, Boris got into the areas of the business world where he was surrounded by techies of all kind. As he was learning more about the business environment in the IT sector and various types of roles associated with it, Boris found himself attracted to the prospect of building his career in software development.
So he mustered the courage to take the plunge and started learning programming languages.
In his own words, after having a brief fling with Python, he decided to settle into a long term relationship with JavaScript and has been happy ever since.
Boris is enthusiastic about all things React & Redux and eagerly awaits new features coming to the world of JS. He is eager to use his skills in building UI and his love for React to help take the GIS Cloud interface to the next level so that it can serve its users in the best possible way. As a true team player, Boris enjoys collaborating with others as well as growing his skills through interaction with colleagues.
As a  big proponent of MOOCs (Massive Open Online Courses), he also likes to study a wide range of subjects by taking part in digital courses in his free time. Boris is a regular on the Zagreb Pub Quiz scene, where he specializes in questions related to film and science. Last but not least, he is an avid runner and has competed in many 5K and 10K races. This will surely make him a serious adversary in GIS Cloud team building exercises such as Paintball or Laser Tag.
If you are also a "React geek" and you wish to work with Boris and the rest of our Team, email us or check out our current job opening ;).