Dear GIS Cloud Community,
Due to your positive responsiveness and special offer claims, we are extending our special offer for another week.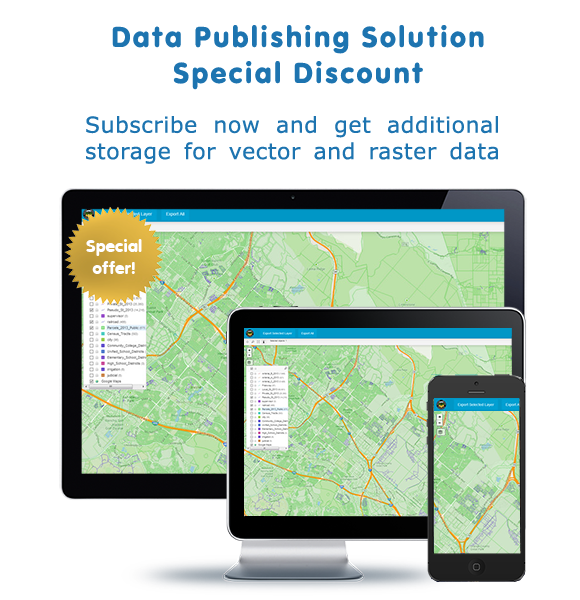 With this Special Offer you get:
One Map Portal ($95) + 400 000 Vector Features (free) + 2 GB Raster storage (free)
Claim it while it's hot!

By acquiring a single Map Portal, we give you double free storage. Additional storage gives you even more possibilities for your awesome new and existing Map Portals. This means supporting more data and more map creativity, combining more features than ever.
If you have a cool map in your existing GIS Cloud account and would like to see it as a Map Portal, let us know and we will set you up with a Map Portal trial.
Don't forget to White Label your Map Portal by sending us your logo in png format and your domain.
Thank you all for continually ennobling our progress.