Darrel Larson, one of GIS Cloud's clients who is doing an exquisite job within his non-profit organization Give Clean Water (where he is the founder and chairman) and The Last Well, another non-profit he is working with in Liberia, will be showcasing his projects at the AidEx event in Brussels in November.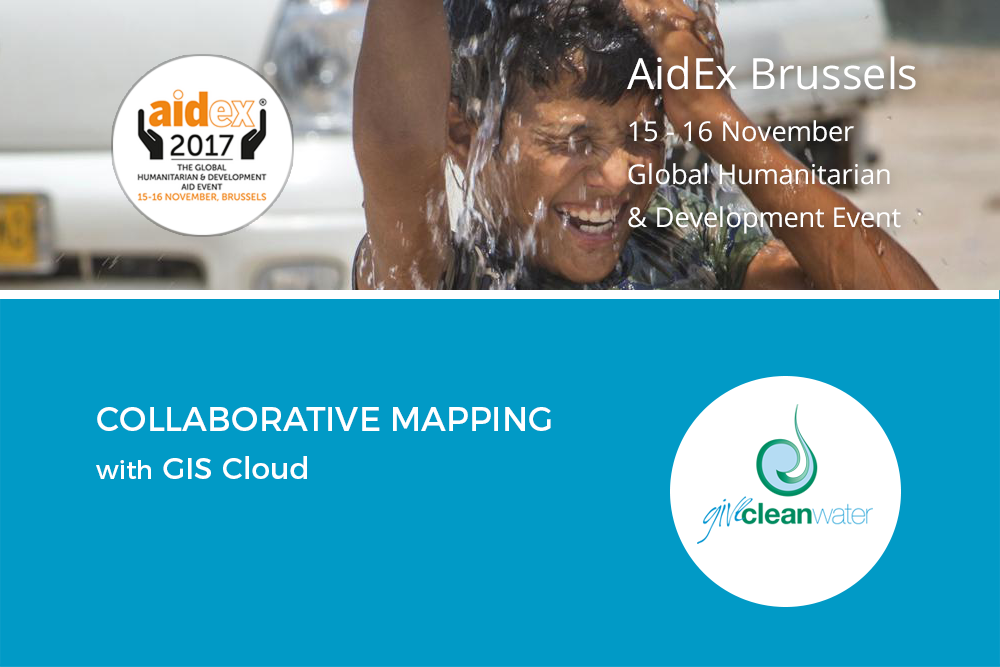 AidEx (Aid Expo) is the leading platform for professionals in humanitarian aid and international development. Their flagship conference and exhibition is in Brussels (15-16 November) and this year it will take place at Brussels Expo (Hall 11).

AidEx encompasses a conference, exhibition, meeting areas, awards, and workshops. Its fundamental aim is to engage the sector at every level and provide an annual forum for the visitors to meet, source, supply and learn. The 2017 conference theme will be 'Aid and Development Effectiveness: Results through transparency and accountability.'
Darrel Larson, who will be exhibiting at the conference at booth B40 as part of Sawyer Products, will among other things showcase the work done within his organization The Last Well and talk about successful use cases such as one we already wrote about on our blog – installing water filters in Fiji and Liberia to provide clean drinking water to communities with no access to it. You can visit Darrel and Sawyer Products at their booth to learn more about using GIS Cloud for non-governmental projects, get a live demo, and hear about successful use cases first-hand. Their work with GIS Cloud applications will also be featured in the event magazine.
Interested in using GIS Cloud for a non-profit project? Contact us here.