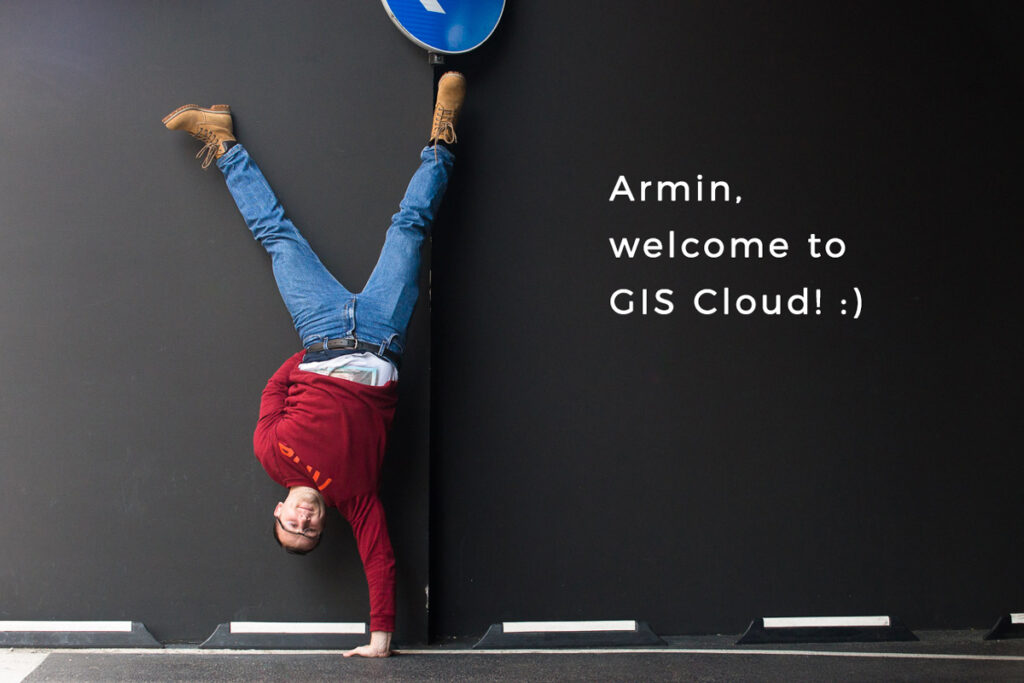 Recently, the GIS Cloud team was enriched by new champions in the development team – Mario and Armin. As we have already introduced Mario, now it is time to present Armin Vrević, a new Backend Developer who joined GIS Cloud this fall.
After finishing a Master's degree in Software Engineering, he also continued expanding his skillset and received a couple of Oracle certificates, including the SQL Expert and Java Professional certifications. In GIS Cloud, Armin's main tasks will include working with databases and API.
One of the hallmarks of his software development work is meticulous and thorough documentation, as well as dedication to the continuous improvement of development processes and standards. His proven experience in database development has made it a skill that he cannot run away from. With work ranging from building complex business logic queries and APIs to data migration, his skills are proving to be especially advantageous for a complex platform such as GIS Cloud.
Armin considers any given technology or programming language to be a trend and therefore a skill which can be easily learned; what matters more are the harder to learn practices of the profession. Practices like responsibility and dedication for the task at hand, willingness to learn new and innovative technologies, task planning and estimation, collaboration, creativity and adaptability are his strongest cards which he brings to every team.
From mobile to web development, small to large projects, Armin has both the necessary skillset and experience, which makes him a perfect match for working on the GIS Cloud platform in all of its versatility. Moreover, he believes the most important skill is the ability to collaborate with different teams and people, which is not only the essence of good teamwork, but also one of the key values and benefits of the product he is working on.
The highest goals he aspires to is to be able to educate and inspire – something worth working on and improving throughout his career.
In his free time,  Armin enjoys breakdancing with his crew, playing games, riding a bicycle with his beagle Bella along for company, hiking, and hanging out with his wife Iva.
Interested in working with Armin and other members of the GIS Cloud Team? Visit our Careers page, and learn about current job openings. Right now, we are hiring a Frontend Developer in our Zagreb office. Learn more about the job and how to apply here.