Although sharing data using Web Map Services (WMS) is not new in GIS Cloud platform, in most of the project cases it is extremely important to have an insight in WMS layer attribute data. This is now possible with the WMS Feature Info tool available in any GIS software with WMS functionality.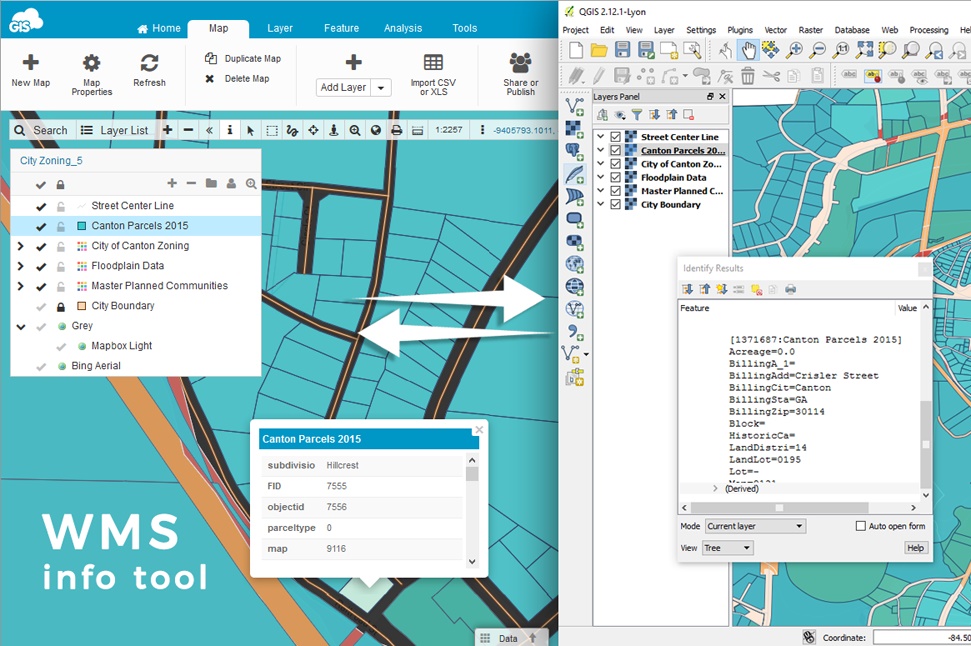 How does it work?
The WMS Feature Info tool supports the 'GetFeatureInfo' operation which makes WMS layers queryable. The tool uses a WMS query to fetch information about point, line or polygon features on a map. Click on an area of your interest and all the necessary information will be displayed in the info pop-up window, depending on the GIS software you use. WMS Feature Info tool works both ways, meaning you can get feature info from a WMS layer added in your GIS Cloud map and you can get feature info from WMS layers hosted on GIS Cloud in other GIS software.
WMS Feature Info tool can be of a special interest for data publishers and providers that need to follow official standards when publishing data. For example, If you need to use public meteorological or weather data, population statistics or geological data in your project, the best practice would be to add public datasets on your map through WMS service. With new WMS Feature Info tool, GIS Cloud provides a richer environment and experience for the users. Providing a safe and efficient sharing platform with all the functionalities you need for your public datasets is our goal!
Have feedback? Contact us here.