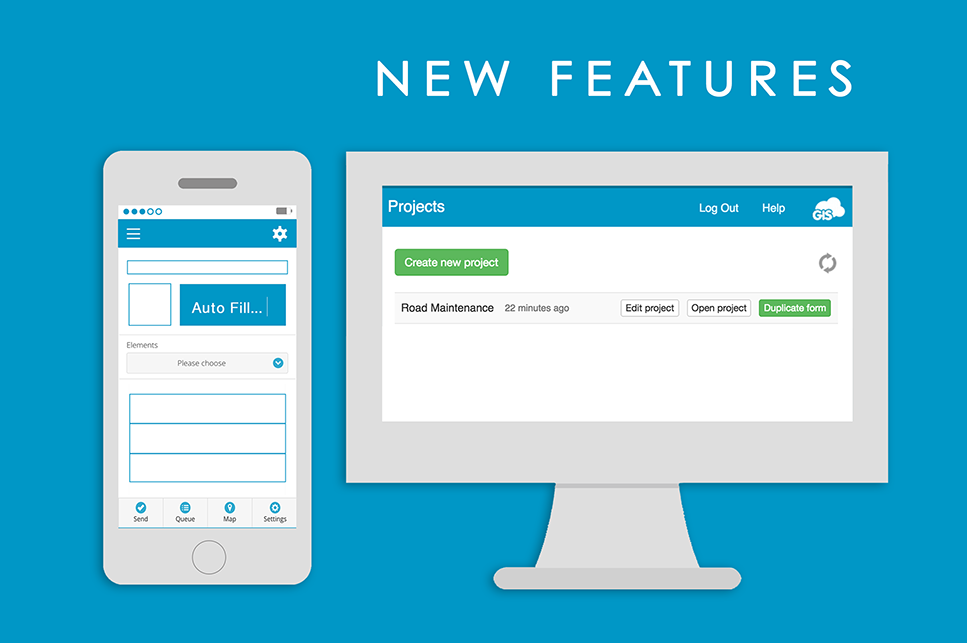 GIS Cloud team is constantly working on improving the quality and functionality of our apps. Therefore, we would like to present a few of our new features available in Mobile Data Collection app since our latest overview.
Having a copy of an original document is always an important part in preparation process of any business. Whether you are a coordinator (manager) of a big project or a field collector, creating a copy of your MDC form saves you time and secures the backup of your forms (in case of unintentional mistakes such as deleting a form).
Duplicated form will contain all the fields and logics applied in original form, but it will not allow access to any data collected with that form. It is especially helpful when you have long and complex forms with large number of fields and conditional logic applied (dependencies). It is also very useful when you want to share a form with groups of field collectors and you want each group to have a modified copy of the original form.
Filling out a large form is time consuming for every field collector while on the other side it is important to deliver accurate and correct data for the project. That is why we have implemented Autofill option for text fields that surely improves data collection efficiency and accuracy, reduces possible errors during data entry and reduces data collection time. It is easy to use and it basically adds a value of the closest existing feature on the map to a new feature.
Another great feature we have implemented in MDC environment is Layer list which is a specially useful tool for data collection projects in utilities. Field inspection and maintenance, sanitary networks, facilities, drainage and water shortages are types of information that need to be available for your field collectors at all times. Now they can switch visibility of the layers on/off or lock the layer (prevents info pop-up) in order to display only the relevant information.
Learning from our users feedback, we have concluded that implementing even a minor change to our solutions can result in better functionality and easier data collection process.
Follow user on a map feature allows a collector to see his exact location on the map marked with a pinpoint. It adjusts depending on current map position. Zoom after send feature enables a user to maintain the map extent after new data is collected. In other words, it automatically zooms to the current mobile device location after collecting data.
Have feedback? Contact us here.