There is no better way to raise awareness of geo-technologies today than by celebrating the International GIS Day on November 15th with geography students at the University of Zagreb.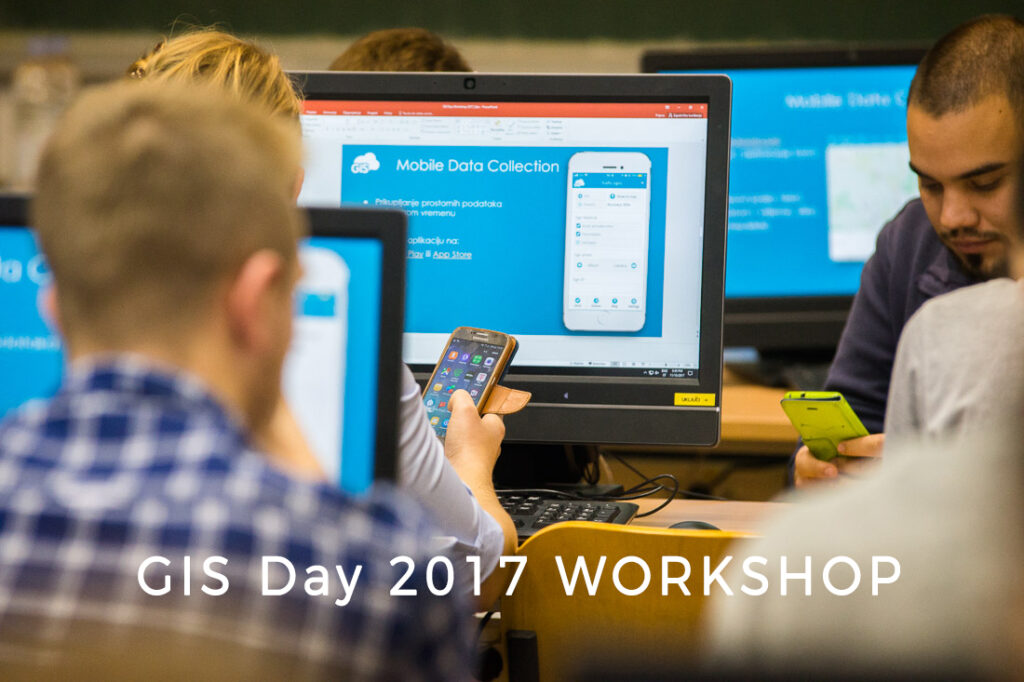 During Geography Awareness Week, we had yet another opportunity to work with geography students and welcome them into the world of geo-technologies. For a GIS student as a newcomer, it can be a bit too much at first to cope with the complexity and variety of geoprocessing GIS tools. With rapid advancement and technological innovation in mobile and web geo-technologies, there is huge potential for innovative use of those technologies in education.
The GIS Cloud team held two presentations and workshops intended for students and the public. Participants were encouraged to try new technologies for their private projects or even in higher-scale projects involving cooperation between institutions, governments, and local communities.
Your first GIS project – Where to start?
Many professors and educators came across that question from their students. So, to help them get started, our Sales Manager, Jaka Ćosić, presented few interesting use cases from our clients. Students learned about the types of industries that commonly use spatial technologies in management, monitoring, and planning processes. GIS students and majors have the necessary knowledge and skills that can be used for solving today's interconnected issues such as migrations, climate and environmental change, health problems etc.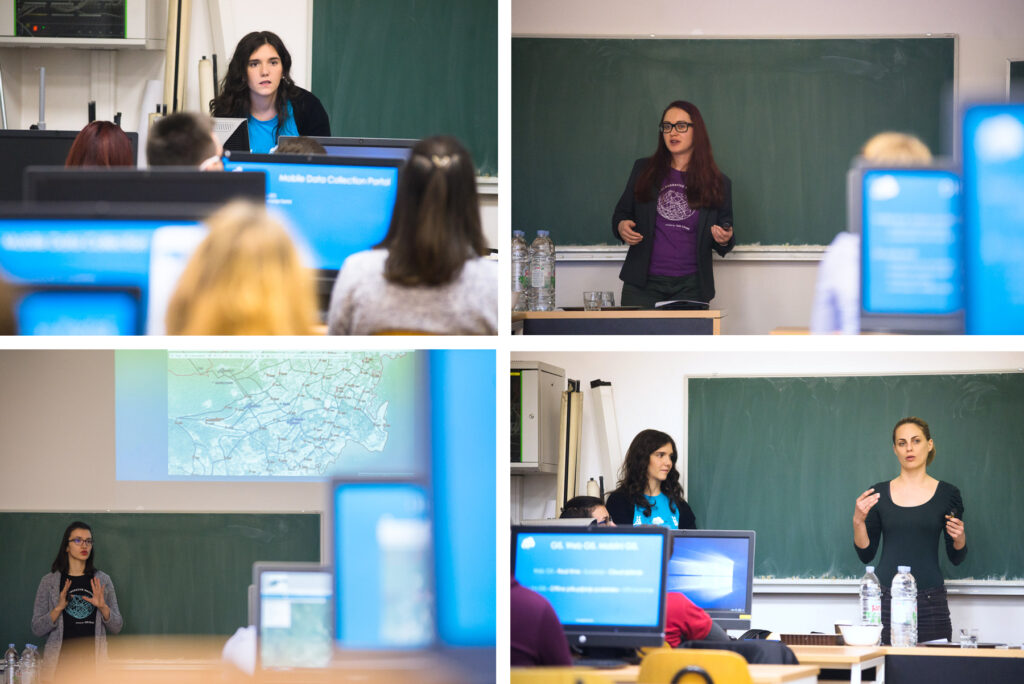 The best way to learn about new technologies is to apply them in practice. At the workshop part of the GIS Day event, students had a chance to do a Traffic Sign Inventory and Monitoring Inspection project with the help of Tihana Fotak and Doroteja Držaić, from our Quality Assurance and Support team. Students were introduced to the Mobile Data Collection app, which was used to create a custom form for collecting data about types and condition of traffic signs surrounding the faculty. Later, they learned how to analyze and visualize the data they collected using the Map Editor. They learned about data classification, data filtering, appearance settings, heatmap analysis and map export.
If you wish to learn more about how to utilize cloud-based geo-technologies in your projects, sign up for GIS Cloud and try it for free or read some of the use cases on our blog.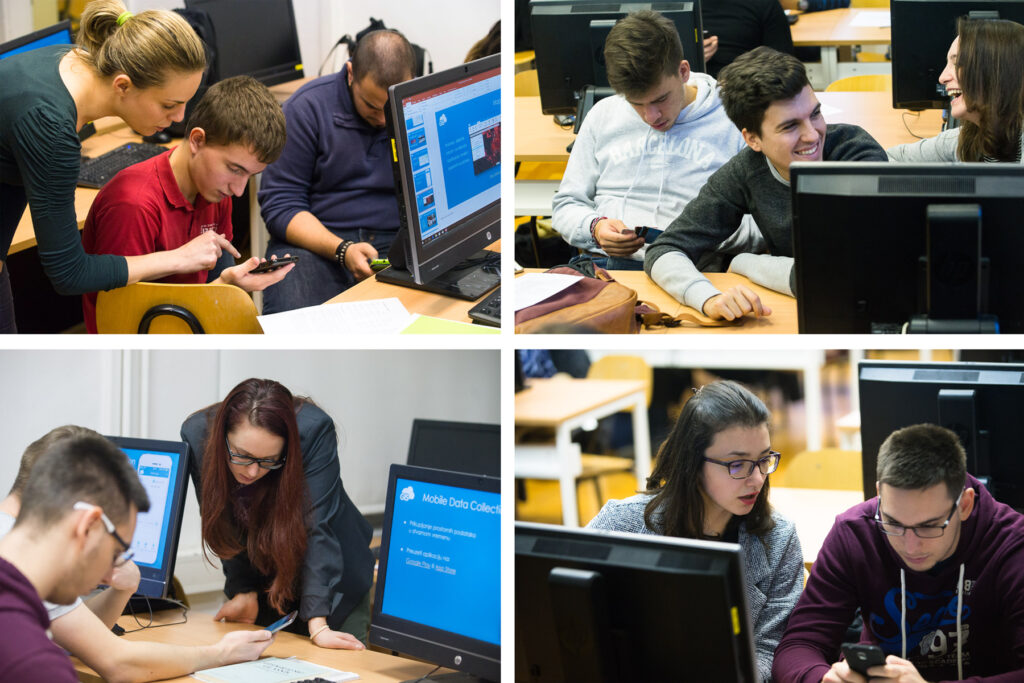 Both presentations and workshops were attended by more than 60 participants. At the end of the sessions, the students took part in a discussion which resulted in a conclusion that investment in knowledge is the best way to improve and learn valuable skills for their future career development. Community engagement, networking, and collaboration on projects can significantly increase the employment opportunities for students. This is why we believe that empowering educators to implement cloud-based GIS technologies for teaching is likely to benefit students in their learning processes and outcomes.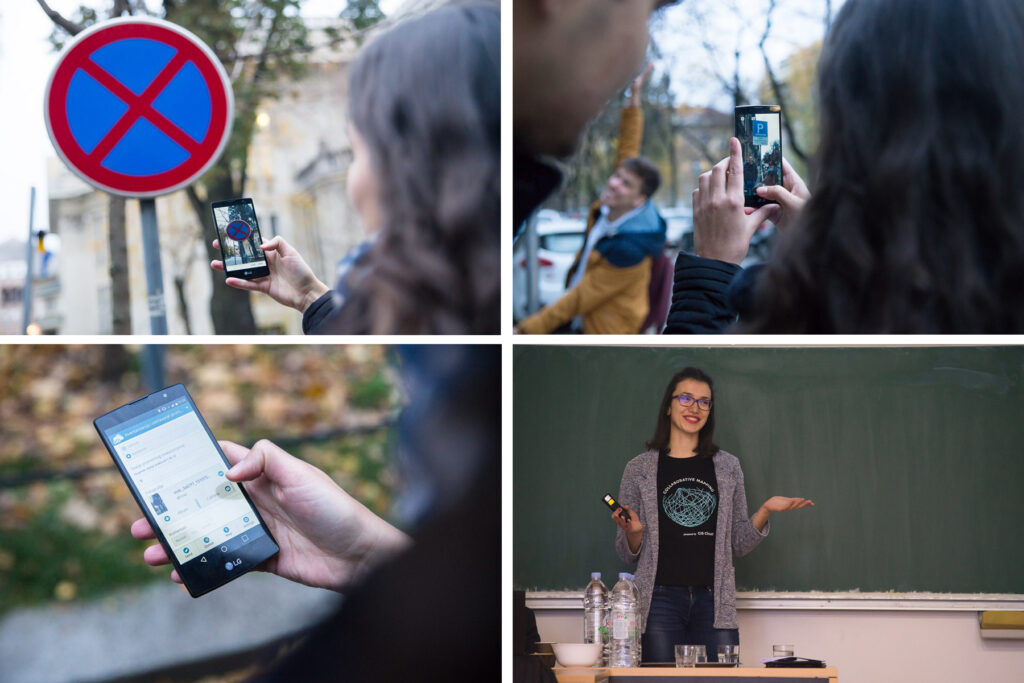 In GIS Cloud, we strongly support those activities and we are proud to say that 6 geography majors are now developing their career in one of the leading GIS service providers in the market.
Interested in trying GIS Cloud solutions? Sign up here.