On January 17th, we published a first part of the interview with Josip Rodin, GIS Cloud's security expert. We discussed the safety of data, the difference between public and private cloud and other questions. Today, we bring you the second part of the interview, dealing with servers, security recommendations, and policy.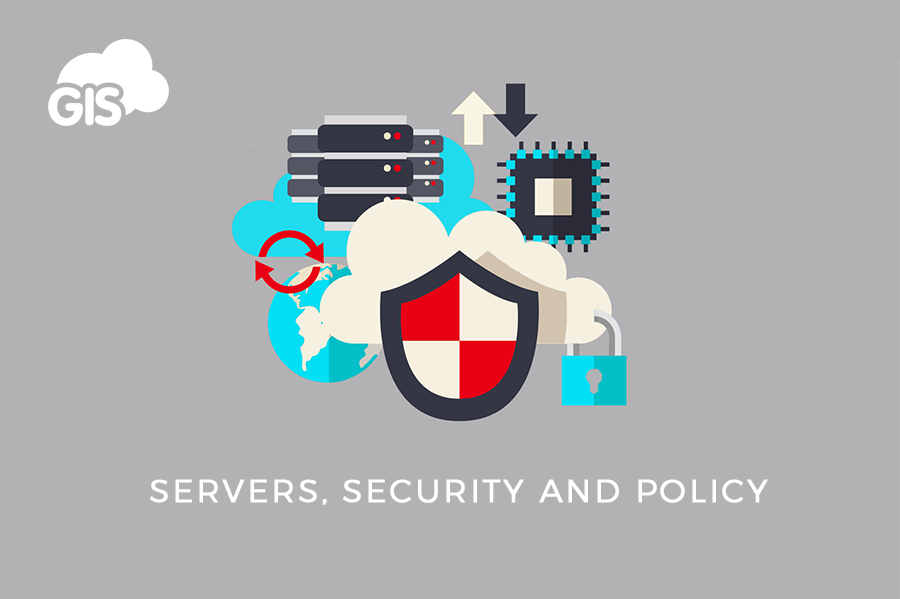 1. Where are the GIS Cloud servers located?
GIS Cloud manages multiple redundant server farms in the United States, Europe, and Australia, with plans to expand to other continents. GIS Cloud private cloud solutions have been deployed both in the United States and across Europe, as well as other continents.
2. Which security tasks are carried out by GIS Cloud and which type of security incidents are mitigated by the provider? Which tasks and incidents remain under the responsibility of the customer?
GIS Cloud monitors its computer and network systems for availability and general security, making sure any security vulnerabilities that could impact user data are resolved and/or mitigated with priority. Customers are expected to guard the safety of their own user accounts and be mindful of whether they want to publish data on public portals or share it with private settings.
3. Which standards make the cloud service portable and interoperable?
The GIS Cloud API allows users to retrieve all the uploaded data, which means they can port the same data to a different service or a different provider at any time.
GIS Cloud also allows access via various protocols such as OGC (Open Geospatial Consortium) standards like WMS, allowing the same data to be used with external applications. In addition, GIS Cloud can also read data that resides in external PostGIS databases, meaning it's not necessary to upload a copy of the same data to GIS Cloud, rather, it can be shared.
4. How is the increase of usage or peaks handled?
GIS Cloud regularly monitors service usage and makes sure there are enough resources for all users and typical usage peaks. GIS Cloud support will notify users whose usage exceeds the parameters in such a way that may require changes in order to adjust to the circumstances.
5. What are your security recommendations for GIS Cloud users?
We recommend that all user accounts are protected with reasonably strong passwords and that the individual account owners are made to understand the nature and impact of various data sharing options made available by GIS Cloud. For users who are particularly mindful of security and have their own network security infrastructure that they'd like to use to protect data within GIS Cloud apps, we recommend the GIS Cloud Firewall Install.
For more news and updates from GIS Cloud, follow us on Twitter, Facebook or LinkedIn.