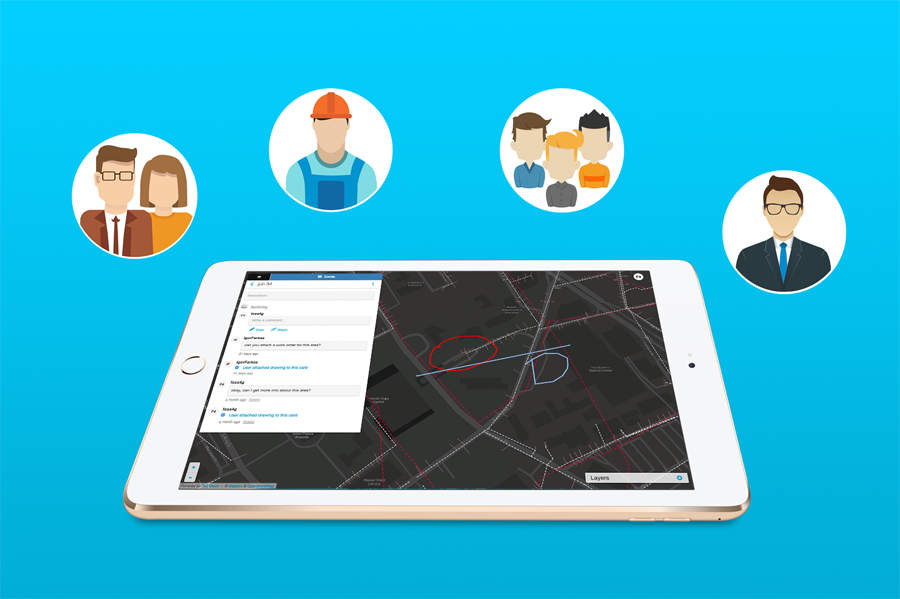 2016 has been a great year for GIS Cloud and an amazing experience for our team, working with many users and partners from different parts of the world, backgrounds and industries. We thank our community for sharing and believing in our vision, for your constant feedback that we are always looking forward to hearing. From the very beginning of GIS Cloud, we have been including user and partner feedback in the whole process as we believe the best products can only be built in a collaborative way.

"Collaborative Mapping" has been set as our focus and the key value we are bringing to the table. Our goal is to enable real-time two way communication between people in the field and in the office; between co-workers that have different skill levels. It's not just about better collaboration within organizations, but also towards outside – to stakeholders, clients and the public.
The team is working hard on enabling true collaboration in GIS and we are looking forward to releasing GIS Cloud 2.0 with new products and a new platform in 2017. Even though our products are already considered intuitive and user friendly, we took a step further in defining the best and the most optimal user experience when it comes down to collaborating around maps and geospatial data. Upgrades to our products will be reflected in our website presentation as well, to communicate even better what we can do together.
Last year we were proud sponsors of FOSS4G in Bonn which was a great opportunity to hangout with the open source community that is pushing the industry forward. In 2017 we plan to do much more on internationalization. Not just translating applications, but generating content for local markets. We will be on the road more than ever, from sponsoring and exhibiting at the next FOSS4G in Boston,  MundoGEO#Connect Latin America in São Paulo, INTERGeo in Berlin, GeoSmart Middle East in Dubai, Geo Business Show in London and so on. Even though we are in the cloud, it is so much more rewarding to spend some time with the people from the community in person.
2017 is the year when true cloud-based collaboration will be brought to more people and organizations than ever. It will be a year to remember.
All the best from the entire GIS Cloud Team!
Dino Ravnic,
Co-founder & CEO