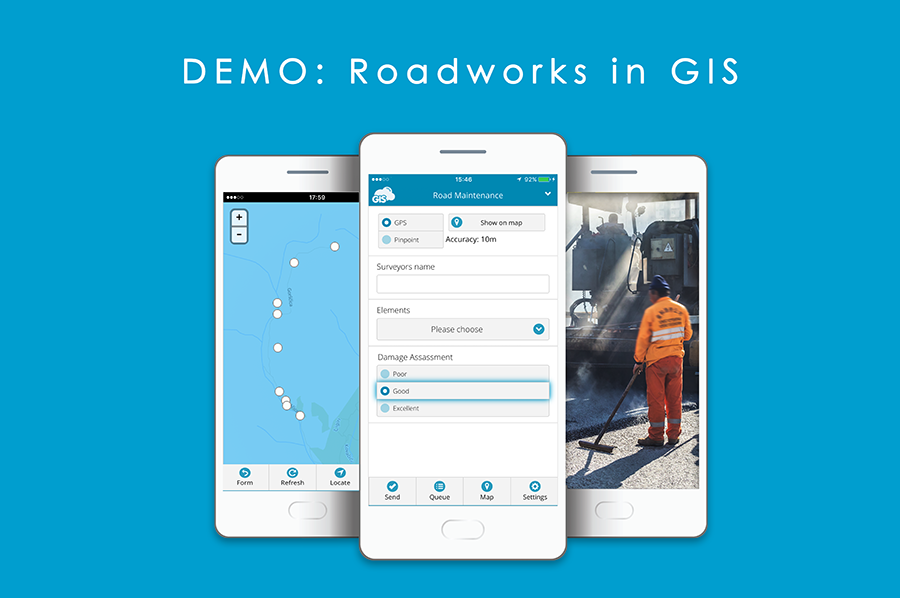 Driven by a huge interest for our Roadwork Solutions webinar last month and in response to a lot of requests for a more comprehensive demo of GIS Cloud, we decided to schedule another webinar demonstrating full potential of our platform.
On Thursday, 14th of July, we will host a 35-minute demo-based webinar "GIS for Roadworks – See How it Works."
This webinar is dedicated not just to those who work in Roadworks, Public Works or Highway Departments and Transportation industry in general, but for all who want to see the full scope of GIS Cloud capabilities in a real time demonstration.
The live demo will also include a discussion, where you can ask us anything related to GIS Cloud apps. This is also a chance to find out more about our recent developments and new, exciting features and developments we are preparing for the next few months.
Webinar Time And Date:
Thursday, July 14th at 7:30 am PDT    10:30am EDT    14:30 GMT
REGISTER HERE
Following Topics Will Be Covered:
GIS Cloud for road infrastructure and maintenance full demo

Field data collection, analysis and reporting for road maintenance step-by-step showcase

Live Discussion with GIS Cloud team where you can ask questions in real time
Who Should Attend:
Those who work in Transportation Industry, or Local Government Highway Departments, Public Works and Infrastructure, Traffic or Transportation Departments

All involved in road asset management, infrastructure, maintenance and administration

Those who want to make their data collection workflow more efficient and eliminate unnecessary paperwork

Contractors and Consultants involved in Roadworks and Transportation

Local governments and GIS Departments working on Smart City projects

Anyone who wants to see a live demo of GIS Cloud apps & platform
Interested in GIS Solutions for Roadworks? Check out "Solutions for Road Infrastructure and Maintenance" webinar recording or contact us here for any additional questions.