Dear GIS Cloud Community,
we hope that you seized the opportunities of GIS Day happenings in your areas. This year, we decided to celebrate GIS Day by launching GIS Day Contest. 52 applicants from more than 20 countries applied with a project idea. The contest results will be published tomorrow on our blog.
Following yesterday's happenings, we bring you three short reports covering GIS Day/Geography Awareness Week events in different parts of the world.
GIS Cloud's partners from Australia, Spatial Vision, attended the 2015 International GIS Day in Brisbane at the Royal on the Park Hotel. They showcased GIS Cloud product at Stand 22.
Here are some pictures from the conference: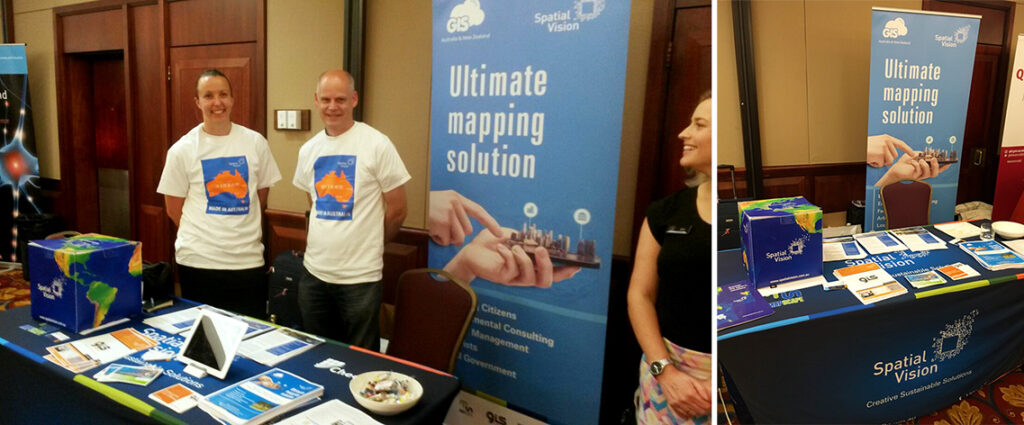 A week before, Spatial Vision took part in Mapped Out conference in Wagga Wagga (November 12th), where they also presented GIS Cloud's products. Around 60 people attended the conference.  

Our Co-founder Marko Šantić held a presentation at GIS Day event in Zagreb, Croatia. He talked about GIS Cloud's platform and benefits of using cloud GIS in contemporary business.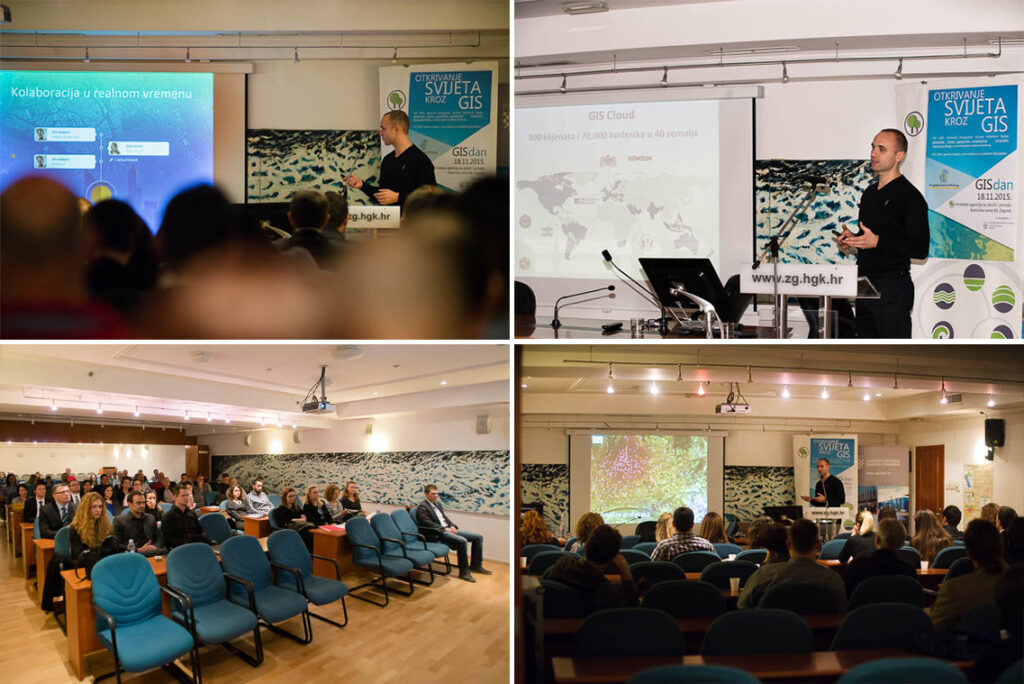 ATI-KOS has organized three workshops/mapathons in Kosovo:
16.11.2015 AAB College

17.11.2015 BONEVET Makerspace

18.11.2015 University for Business and Technology
They have trained around 90 persons in total. Main goal of the workshops was to discuss GIS and to discuss usage of GIS Data for research, analysis, public and private projects and other purposes. Participants also had a chance to learn about GIS Cloud solutions and using Map Editor, Map Viewer and Mobile Data Collection applications. Some of the other topics covered were a case study about Municipal project for identifying illegal buildings, possibilities of using aerial imagery for different purposes and integrating them to GIS tools. They also provided help with using OpenStreetMap.
Workshop was designed as a place which would provide useful information about GIS and its usage in everyday life for people of different ages and occupations. Special focus was on presenting ideas for helping people using collaborative maps for humanitarian aid and disaster preparedness.