Win the award for the best project idea contributing to local communities by entering the GIS Day Contest 2018, open from November 8th to November 25th.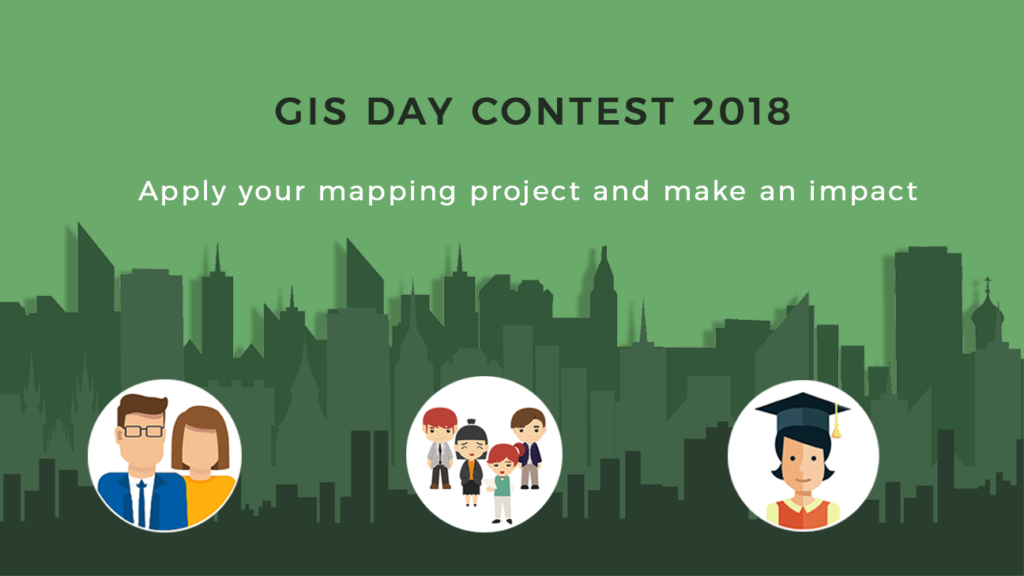 Every year, thousands of Geogeeks worldwide celebrate International GIS Day. We are also joining the celebration by launching another GIS Day Contest with the goal to promote initiatives and project ideas that influence advancement and sustainability in local communities around the world.

The main goal of the contest is to promote initiative in creating meaningful mapping projects that contribute to communities around the world. Also to motivate non-profit organizations, citizens, college students, academic staff, and start-ups to engage in the development of their local communities using modern GIS technologies. GIS Cloud team will select the best project ideas and help winners in the project's realization.
What do we offer?
The top 3 project ideas will be awarded with:
support in conducting the project idea (GIS Cloud Premium licenses for free, including storage and full user support)

project promotion

GIS Cloud acknowledgment and certification of participation
Who can apply?
Citizens, non-profit organizations and companies all around the world. If you are a college/university student or attending elementary/high school, part of the academic staff, an activist, start-up company, an organization or a person who wants to make a valuable contribution to a local community, you can apply for the GIS Day Contest. One of the main criteria for selecting the best project ideas is that it has social relevance.

Examples of project ideas
Students from Zagreb, Croatia applied for GIS Cloud contest last year and their project idea was recognized as a valuable endeavor, winning free licenses to execute their plan. They envisioned this project with a goal to collect all relevant data in the city which facilitates daily activities of people with disabilities. Read their report.



Another great example is an NGO working on restoring and preserving the Mediterranean dry stone. We got to know them during the GIS Day Contest 2016 where they won the special award, GIS Cloud solution for field data collection, map editing and a public map portal. Explore their map portal here.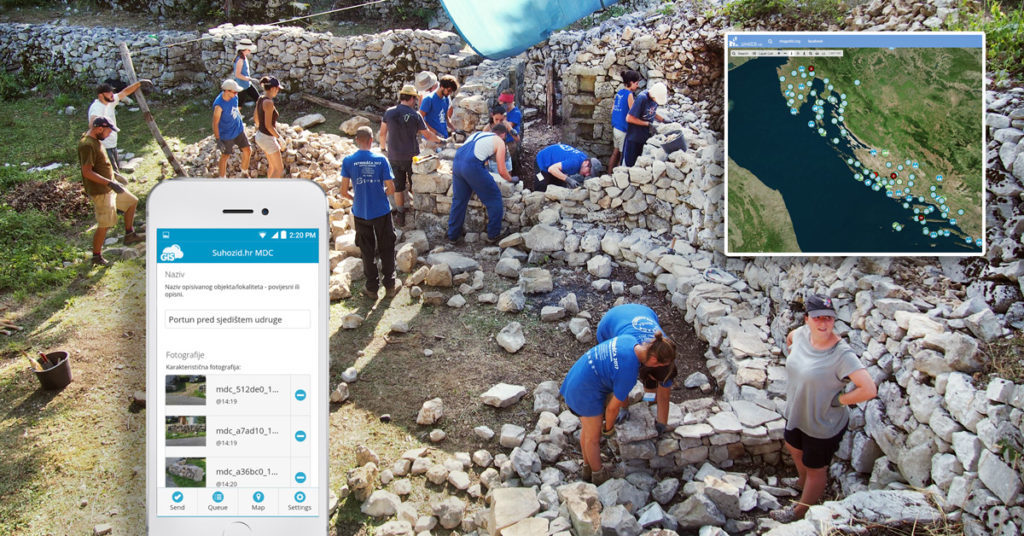 Contest guidelines
Contest submissions will be judged on the following criteria:
Community impact

Realization potential (is it realistic that the project will be accomplished within one year)

The originality of the idea and innovative application of geo-technology
Note: You don't have to worry about presenting a detailed project plan. We are rewarding an idea, not the fully elaborated project. GIS Cloud will assist with project elaboration and technical support for setting up the project.
* Non-profit organizations can compete with their existing projects in the special awards category.

Contest Entry Requirement: at least one member of your team must possess the English skills necessary for correspondence with the GIS Cloud team and filling in the submission form.

Deadline for applications: November 25th, 2018 (00:00 in your timezone)

Results: Winners will be announced within two weeks of the application deadline.

If you have any questions about the GIS Day contest, contact us here.

Apply by filling in the submission form: