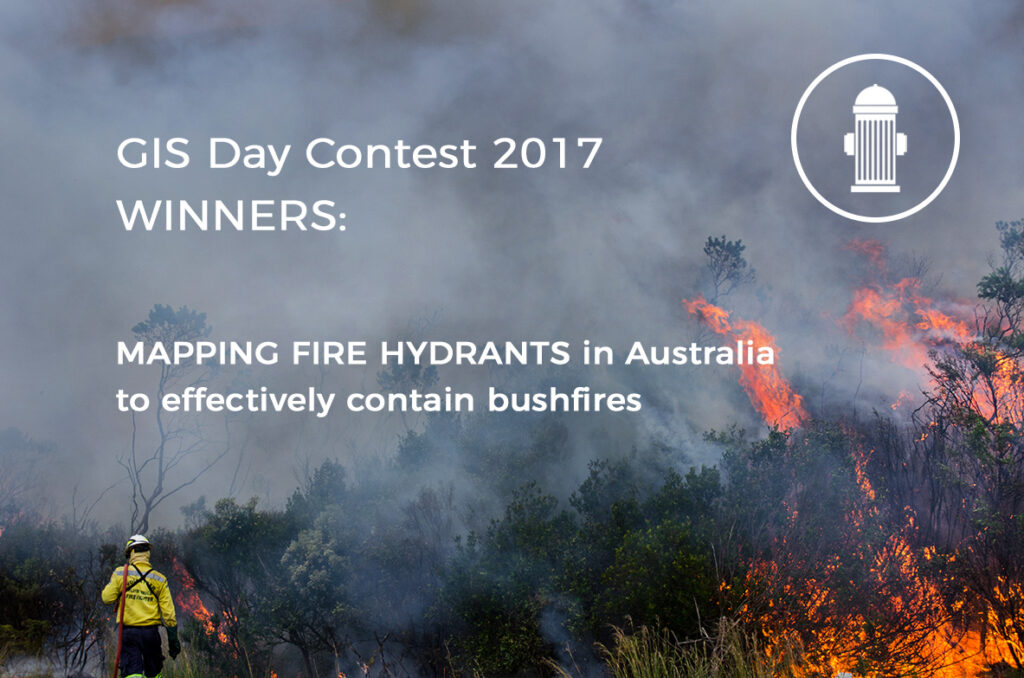 We want to send a big thank you to everyone who participated in our contest and helped make it a success! We received several dozen applications from over 20 countries all around the world. Once again you proved that with a great idea and the support of geo-technologies, you have a huge opportunity to make a difference in your communities. Think globally, act locally!
Although the theme of the contest wasn't specifically set, it was obvious from your project ideas what kind of problems communities around the world are facing and what the real challenges are that need to be solved in the world. From wildlife research projects and agriculture production to illegal waste detection and mapping outdoor recreational sites, these were some of the ideas you applied in the domain of environmental protection. Most of the project ideas referred to problems in city governing, as they proposed solutions for improving public life, urban irrigation networks, and other issues. Many social problems were taken into consideration, most of which pertained to vulnerable groups in today's society.
Special congratulations to the winners of the GIS Day Contest 2017! We have awarded the top 3 project ideas, which were submitted this year by teams from Australia, Bangladesh, and Croatia, as well as one ongoing project of non-profit organization from the U.S. in a Special Award category.
1st Award goes to the The Eudunda Country Fire Service from Eudunda, Australia for the project 'Working fire hydrants'. The project idea was to map fire hydrants to get a better insight into their locations and additional information for each fire plug in order to raise the efficiency and effectiveness of fire brigades during interventions. The main goal of the project is to reduce response times of fire brigades during interventions such as responding to bushfires which are very common in the area, as it determines their efficiency in assessing hazard damage and vulnerability of people, livestock, and properties in the town.
2nd Award goes to Sazid Ibna Zaman, Didar Uddin, Dr. Ipsita Sinha and Professor Richard J Maude from Dhaka, Bangladesh, and other participants in the initiative for their project 'GroupMappers'. The biggest problem their country is facing is the extreme air, water, and soil pollution. Aimed at a country with more than 160 million people, the key goal of the project is to establish a disease surveillance system and conduct a spatial analysis to determine the areas with the highest risk of disease spreading. A team of researchers and scientists formed a group through which they can contribute voluntarily to collecting and integrating geospatial data for the disease surveillance system.
3rd Award goes to Mateja Crneković, Martina Kušan, Lucija Dreven, Morena Varga, Katarina Plancutić, and Mateo Grdjanić from Zagreb, Croatia for their project focused on mapping the infrastructure that helps people with disabilities, who are often put on the very margins of society. Therefore, a group of enthusiastic and engaged geography students is trying to make their city a better place to live, especially for people with disabilities. They plan to map facilities around town such as handicapped parking spaces, road crossings, ramps, information boards, associations and institutions for the purpose of helping people with disabilities easily plan their daily activities. All the information would be publicly available on an interactive map and regularly updated.    
Special Award for Non-profit organizations
1st Special Award goes to Blacklick, USA for the project 'Richard Wells'. One of the projects in the social category, it pertains to the problems marginal groups of people are facing in our society, specifically homeless and incarcerated people. The idea is to establish a partnership between organizations that work with these groups to help individuals gain purpose and improve their chances for employment. They would receive training in GIS principles, computer skills, and social skills to help them incorporate themselves into society.
For more information on GIS Cloud events and news, follow us on Twitter, Facebook, and LinkedIn.