Zagreb, London – GIS Cloud start-up project from young Croatian geoinformatic company Omnisdata, has been selected from Seedcamp investors and entrepreneurs as one of the best start-up projects this year.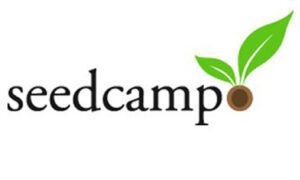 The selection interviews have been held in London in the end of July where projects have been presented to the IT experts, investors and entrepreneurs and GIS Cloud was selected among 60 projects for the final event Seedcamp Week in London, starting September 13. There will be 23  projects participating in the final week. Begining of the collaboration with Seedcamp began in February 2010. at Mini Seedcamp event in Zagreb where GIS Cloud has won as one of the best projects from eastern and southeastern Europe. Seedcamp has made a selection from the more than 600 teams that have applied over the year and went through the 9 Mini Seedcamps.
GIS Cloud (geographic information system in the Cloud) is web service based on cloud computing that combines maps and business data into a web based geographic information system i.e. GIS. Use of GIS Cloud solution will improve decision making and as a result will cut down costs and optimize operations in any organization.
GIS Cloud is full featured GIS and delivered to users through Freemium business model. This business model enables free use of the Software as a Service and commercially where users pay monthly subscription based on different Premium features.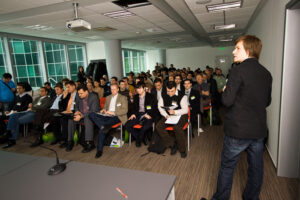 GIS Cloud can be used as a tool for cadastre and land management, logistics processes such as planning and optimizing delivery routes, planning and managing telecommunication network infrastructure, retail planning and in industries such as public service, electric, water and gas, agronomy, military, real estate, marketing, ecology, science, etc. GIS can provide this industries an easier way of data management and making faster and better decisions. System is very simple to use: just register at www.giscloud.com and start using the system within minutes.
GIS Cloud system is currently beta and is used by more than 1.900 users all over the World. Close to be in release version GIS Cloud has several commercial users, apart from Croatia, in Belgium, Australia, South Africa and Indonesia.
Apart from business development in European boundaries, company is also present in American market, strategically one of the most important markets to GIS Cloud. Omnisdata has been invited and participated at IBM exclusive event IBM Smartcamp in Boston, USA, in the begining of the June. There have been invited only 5 projects, and GIS Cloud was only non-american project. In this occasion IBM has expressed their interes in further communiaction and collaboration in the field of geographic information systems, intelligent sollutions and high technologies.