In our efforts to make GIS more open, we've been working hard on adding multiple ways of integrating GIS Cloud not only with traditional GIS, but also with other modern web mapping services out there.
One of those is definitely MapBox.
The latest GIS Cloud update brings you an easy way of adding basemap layers to your GIS Cloud projects directly from MapBox. Just copy and paste a MapBox Tile URL service into GIS Cloud and the MapBox map will become instantly available in your GIS Cloud project as a layer.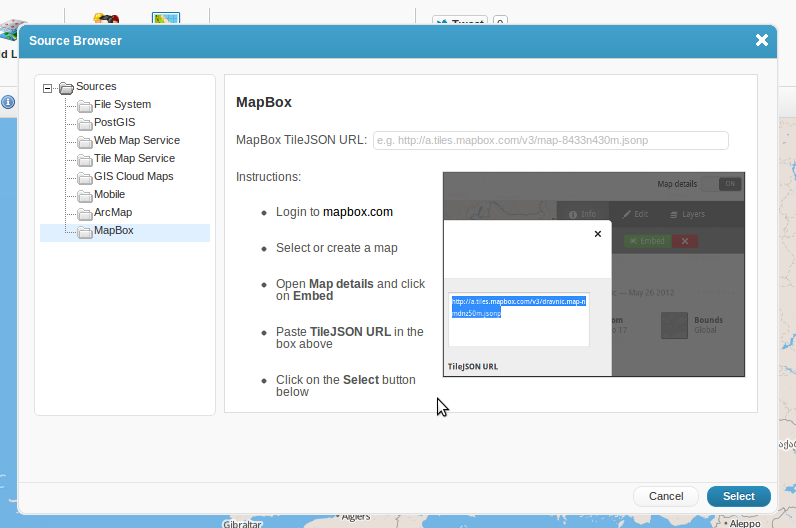 Here is how a MapBox map looks combined with GIS Cloud vector layers (points and lines):
https://www.giscloud.com/map/48179/mapbox-test
or embedded like this:
What's coming next?

For now GIS Cloud lets you include Google Maps, Open Street Maps, MapQuest, Bing Maps and now MapBox. Which other web map service providers would you like to see supported?