All the perks of extending your current GIS solution to the Cloud as well as benefits of doing it with GIS Cloud will be discussed in our free Webinar. Key words that will be discussed are integration, real time collaboration, high performance and accuracy, no hidden cost…
Webinar time and date:
December, 4th at 1:00 p.m. EST/ 10:00 a.m. PST/ 7:00 p.m. CET
Can't make it? Contact us and we'll see what we can do for you.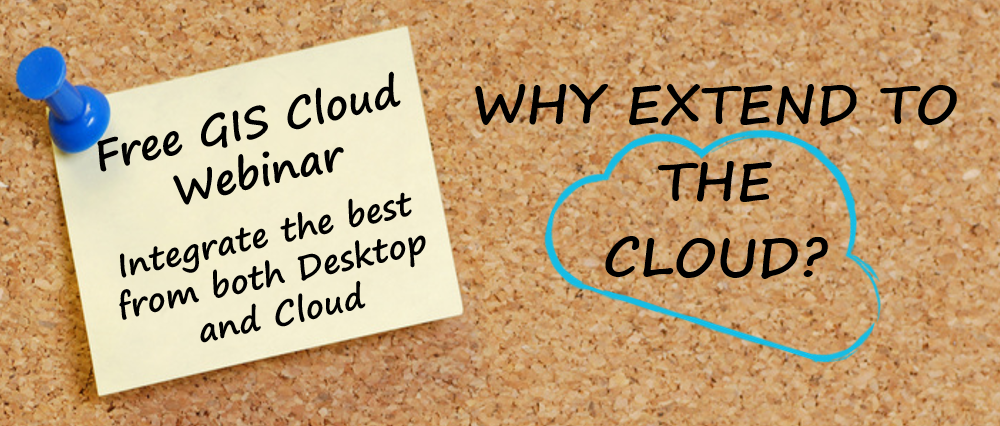 Following topics will be covered:
Behind the scenes of 'embrace the Desktop and extend to the Cloud solution'
How does GIS Cloud enable you to get more out of the solution you currently have?
What are the key differences between GIS Cloud and other providers in the market?
What can GIS Cloud apps and solutions do for you?
Key Takeaways:
This is a good way to find out what great possibilities are associated with having a Cloud integrated solution
We will give you an overview of what exactly it means to have the best from both Desktop and Cloud
Find out what it means to: What you pay for is what you get & No hidden cost
Who Should Attend:
Everyone who has doubts about Cloud Solutions and wants to learn key values
Everyone who wants to learn that if you go Cloud, it doesn't mean you have to replace your desktop solutions, but rather integrate them
Everyone who wants to get more info on what GIS Cloud does differently for you
Register today: