As promised, due to your outstanding responsiveness, we are holding another free webinar where we will be covering the topic of GIS Solutions for Consultants one more time.
Webinar time and date:
June, 26th at 1:00 p.m. EST/10:00 a.m. PDT/ 7:00 p.m. CET
Can't make it? Contact us and we'll see what we can do for you.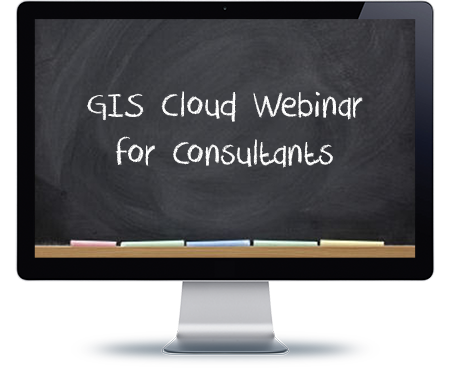 Following topics will be covered:
We will be covering all the collaborative approaches that we have talked about so far.
Collaborative approach for internal use
Communicating and delivering projects to your clients
Create your custom collaborative approach
Key Takeaways:
Attend the webinar cause this is a great way to get an insight into our solutions and apps
You ask questions and we answer them right on the spot
We show you some cool examples of our users who are using GIS Cloud solutions
Who Should Attend:
Everyone who missed it the last time
Everyone who wants to learn even more on different collaboration approaches
Everyone who wants to get more value out of their workflow and increase the efficiency in their organization