GIS Cloud development isn't slowing down even during the hot summer days. Our team is constantly upgrading and adding new features to the service. The latest change can be seen as soon as you start creating new maps.
We have improved the create new map feature and now it's offering faster project creation and selection of the basemap thanks to the new pop-up selection window. Type in the map name, choose a basemap and get your project going in matter of seconds. Check out this new feature at http://editor.giscloud.com and start creating your maps easier than ever before.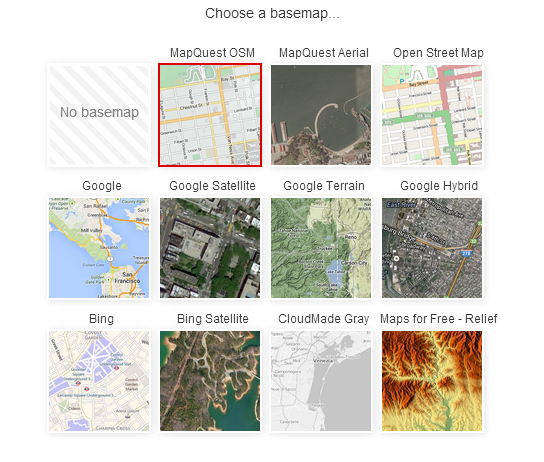 And that's not all! To meet the demands and needs of our user community, the team is working tirelessly on further development and making GIS Cloud better each day.
More news coming soon, so stay tuned!