Win the award for the best mapping project idea by entering the GIS Day Contest 2019, open from November 13th to November 27th.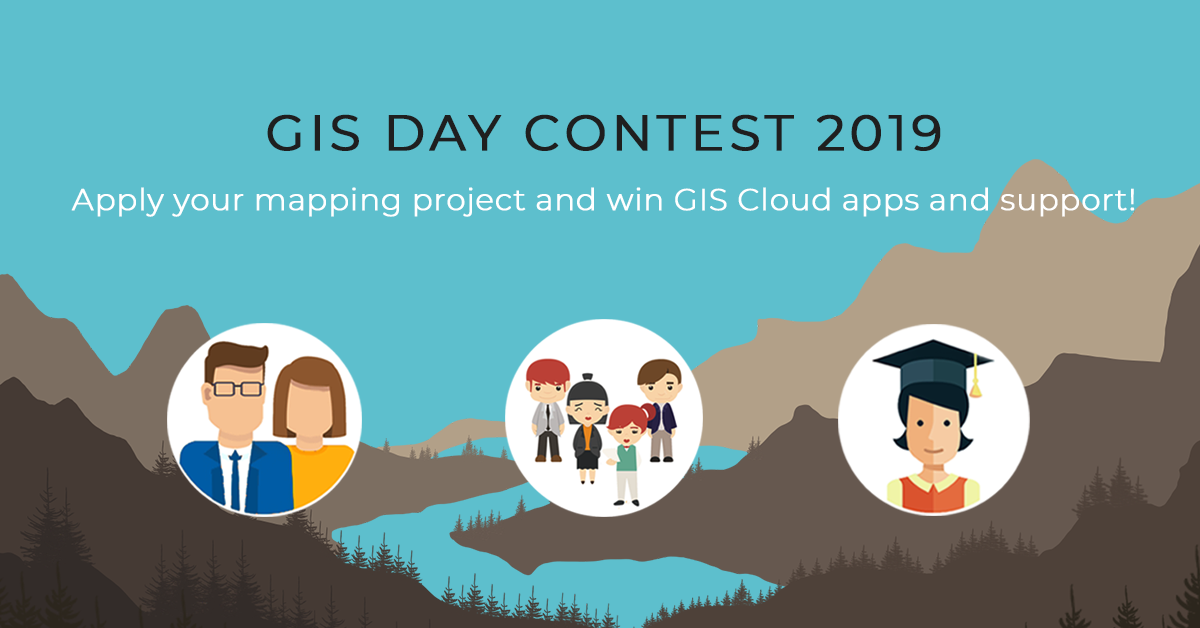 Every year, thousands of Geogeeks worldwide celebrate International GIS Day. We are also joining the celebration by launching another GIS Day Contest to promote initiatives and project ideas that influence advancement and sustainability in local communities around the world.

The main goal of the contest is to promote initiative in creating meaningful mapping projects that contribute to communities around the world. Also, to motivate non-profit organizations, citizens, college students, academic staff, and start-ups to engage in the development of their local communities using modern GIS technologies. GIS Cloud team will select the best project ideas and help winners in the project's realization.

This year, the contest has a theme. We have noticed an immense need for sustainable projects in the clean water and sanitation sector around the world. That's why we are giving three prizes to projects in the water sector and one prize for any other type of mapping project. So, to qualify for the three prizes, apply your project with a theme from the list below. For the last prize, you can apply any type of mapping project.

Clean water and sanitation themes:
Mapping water resources
Water resource management
Water infrastructure
Clean water and sanitation
The digital water utility
Digital wastewater treatment 
Water sustainability
Alternative drinking water production
Digital drinking water 
Integrated water resource management
Surface water
Groundwater
Digital water cities
Water wise cities 
Water distribution systems
What do we offer?
We will award the top 3 + 1 project ideas with:
support in conducting the project idea (GIS Cloud Premium licenses for free, including storage and full user support)

project promotion

GIS Cloud acknowledgment and certification of participation
Who can apply?
Citizens, non-profit organizations and companies all around the world. If you are a college/university student or attending elementary/high school, part of the academic staff, an activist, start-up company, an organization or a person who wants to make a valuable contribution to a local community, you can apply for the GIS Day Contest. One of the main criteria for selecting the best project ideas is that it has social relevance.

Examples of project ideas
Students from Zagreb, Croatia applied for GIS Cloud contest last year and their project idea was recognized as a valuable endeavor, winning free licenses to execute their plan. They envisioned this project with a goal to collect all relevant data in the city which facilitates daily activities of people with disabilities. Read their report.



Another great example is an NGO that tries to tackle the spread of disease caused by extreme air, water, and soil pollution in Bangladesh. They plan to establish a disease surveillance system and conduct a spatial analysis to determine high-risk areas. Winning the GIS Contest award in 2017 allowed them to finish a pilot project that included mapping of communities and settlements in Southern Bangladesh.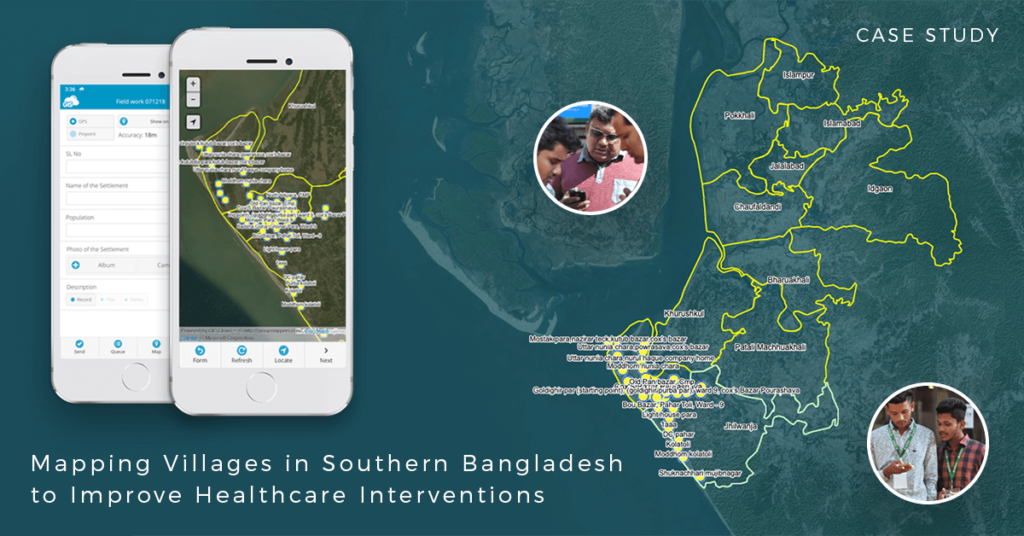 Contest guidelines
Contest submissions will be judged on the following criteria:
Community impact

Realization potential (is it realistic that the project will be accomplished within one year)

The originality of the idea and innovative application of geo-technology
Note: You don't have to worry about presenting a detailed project plan. We are rewarding an idea, not the fully elaborated project. GIS Cloud will assist with project elaboration and technical support for setting up the project.

* Non-profit organizations can compete with their existing projects in the special awards category.

Contest Entry Requirement: at least one member of your team must possess the English skills necessary for correspondence with the GIS Cloud team and filling in the submission form.

Deadline for applications: November 27th, 2019 (00:00 in your timezone)

Results: Winners will be announced within two weeks of the application deadline.

If you have any questions about the GIS Day contest, contact us here.

Daa
Apply by filling in the submission form: