Offline Maps
If the data is collected in the area with poor on no Internet connection or if it is too expensive to use mobile data, Offline maps can be used to download the project on the mobile device so the data can be collected even when there is no Internet connection.
Go to Settings tab in Mobile Data Collection app and click Offline maps button to download your map.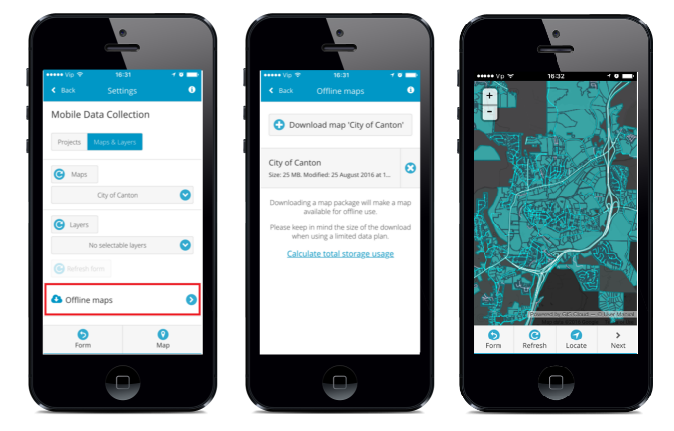 If there are more layers on the map, it will take substantially more time for download. More map levels will be downloaded in areas where the features are positioned.
In offline mode it is not possible to log in or out or switch between maps and projects.
All the data collected offline can be found in the queue. Once the mobile device is connected to the internet, the collected submissions will be immediately sent.
Basemaps supported in offline mode are:
Open Street Maps
Mapbox Streets
Mapbox Light
Mapbox Dark
Mapbox Satellite
Mapbox Satellite Streets
All other basemaps will be converted to Open Street Maps.