Export attribute data
Exporting attributes from the Data Grid
Export attributes tool allows you export attribute data into the CSV file format.
At a bottom of the Data grid you can find the Export attribute tool.
You can choose between two export options:
Export only current view or
Export all features.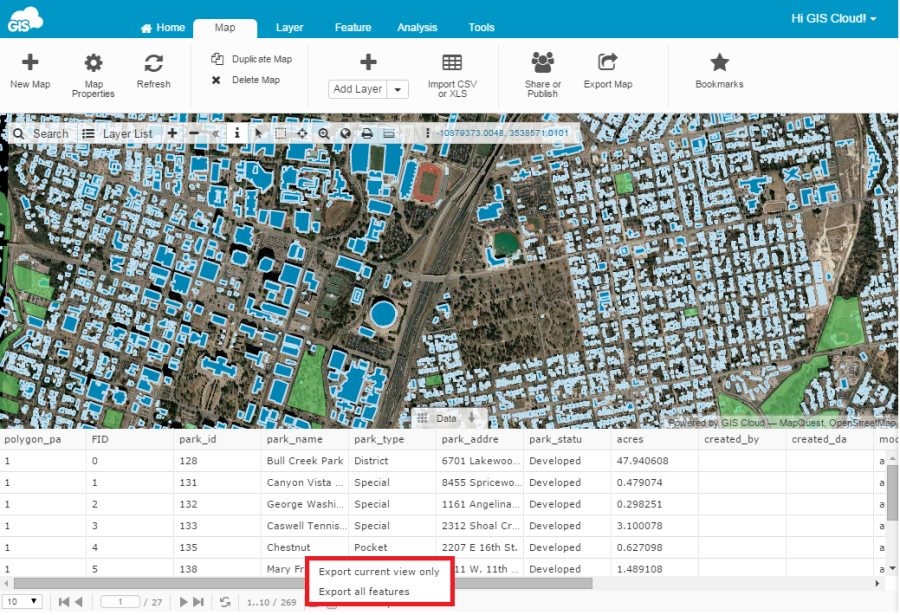 You can also select how many features do you want to view in the Data Grid. If you set the value to 100 features, then with the export current view only option you will download only the first 100 features within the Data Grid.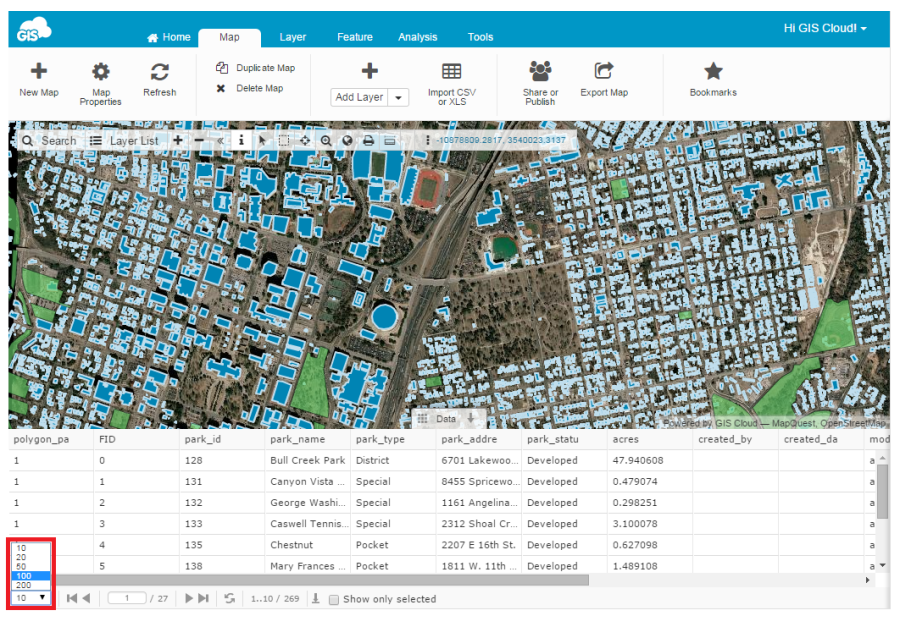 If you choose export all features option then you will download all features you have in the attribute table.
Report
It is possible to create a report from Map Editor data and save all attributes including photos on your PC.
Click here for a quick video tutorial.
To create a report:
Select a layer you want to export.
Select Report option from the Layer tab.

Select fields that will be exported.
Click Create report button.

When report is created, press CTRL + S to save report locally on your PC.