Adding Layers
To add layers, first you have to open the Source Browser by selecting Add Layer option that can be found in the Map tab and in the Layer tab or by selecting Add Layer button in the Layer List.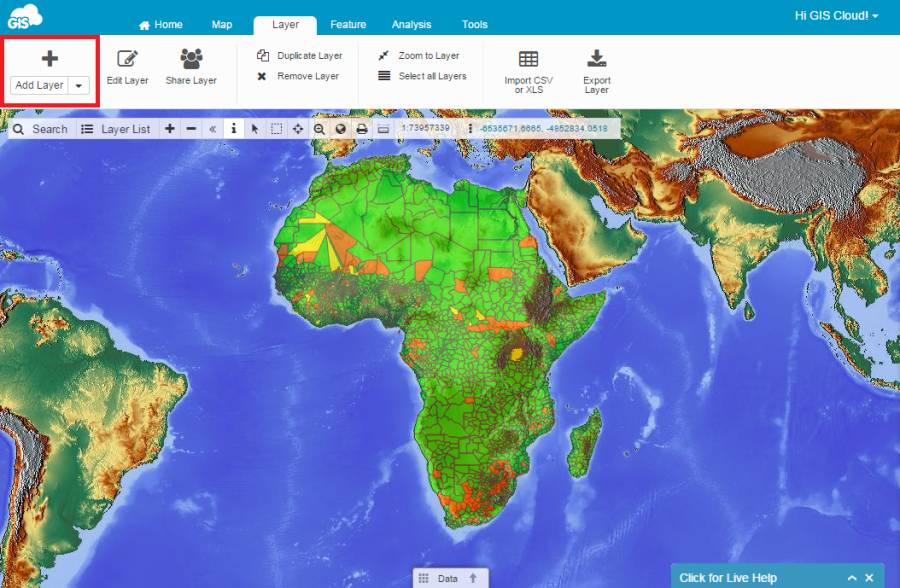 Layers can be added from several sources: local computer/File System, Database, Web Map Service, Tile Map Service (Open Street Maps, Mapbox etc.), GIS Cloud Maps, Mobile Devices and/or Arcmap extension.
Select source and the desired layers you wish to add and press Select to add layers.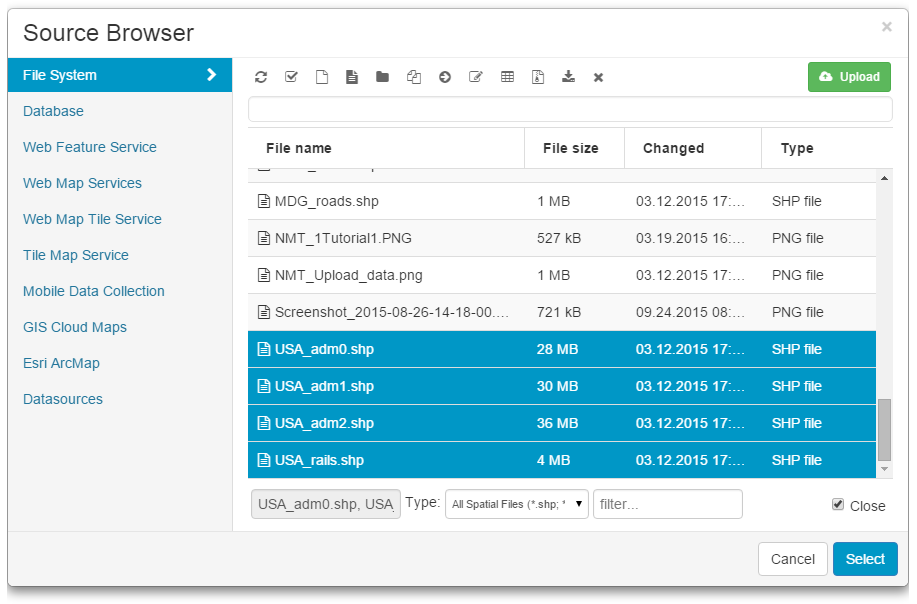 Click Start Adding button to add layers into the map.
Note: Hold CTRL key on your keyboard for multiple selection.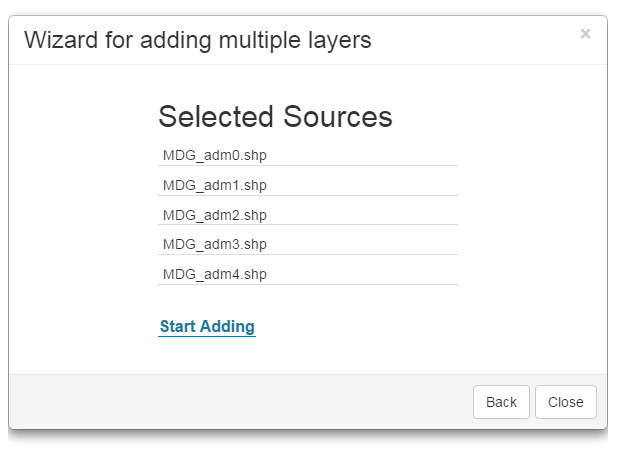 See also: