GIS Cloud Team is proud to announce that we have expanded. This means that even more effort is now put into helping our users stay tuned with latest novelties that our team continuously works on.
The newest feature we would like to present is just a click away.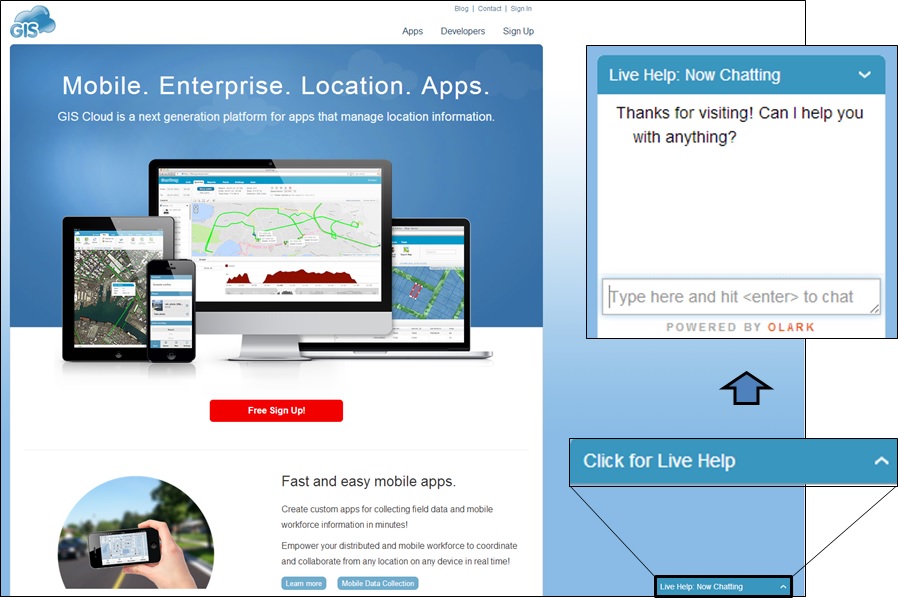 From now on, when you sign in into your GIS Cloud account or visit our website, a pop up window saying "Click For Live Help" will appear in the bottom right corner. By clicking the icon, a window will appear that gives you access to online support with our team.
Send us a question, we are here to answer. Hope to hear from you soon.